If you're a motoring enthusiast of the two-wheeled variety, Autoglym knows how difficult it can be to keep all areas of your pride and joy clean. Autoglym makes things easy with our Motorcycle Cleaner.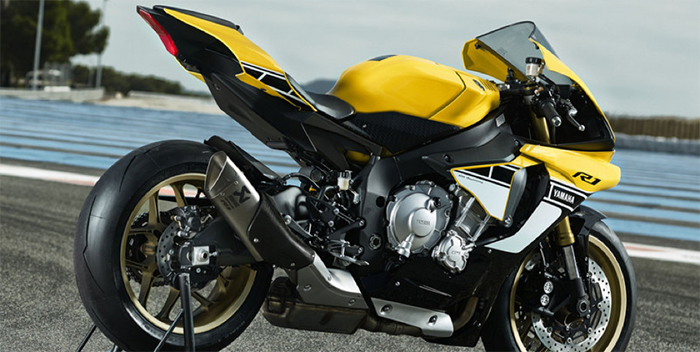 Autoglym Motorcycle Cleaner is a non-corrosive, water-based biodegradable detergent, making it safe for use on any part of every kind of motorcycle – everything from wheels, paintwork, engine surfaces, plated or polished metals and plastic and rubber trim parts.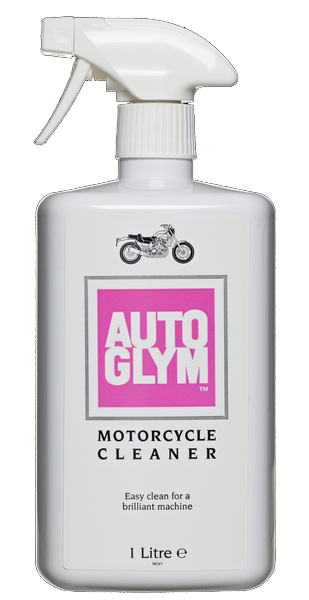 Motorcycle Cleaner effectively dissolves road dirt, salt, brake dust, oil, grease and insect remains (all things you'd be extremely familiar with as a motorcycle enthusiast) quickly and safely from wet or dry surfaces.
Making your motorcycle gleam is easy with Autoglym Motorcycle Cleaner. Being an easy spray-on product, cleaning your motorcycle is a quick process. Before starting, you'll want to make sure that all surfaces are cool to touch, otherwise the cleaner may dry too quickly.
The next step is to give the bike a thorough rinse with water and apply Motorcycle Cleaner liberally, working one area at a time. This allows you to concentrate more closely on certain areas where dirt may be be more heavily built up without having the cleaner dry onto the rest of the bike.
A soft sponge or wash mitt can be used to clean paintwork and easily accessible components. For awkward areas and heavily soiled parts such as engine components, something like a paint brush makes the job a lot easier. For the wheels, Autoglym offers the Hi-Tech Wheel Brush for easy, more effective cleaning.
Once cleaned, simply rinse the area off thoroughly and move onto the next area.
Follow us
Autoglym Australia Website
Autoglym Australia Facebook
Autoglym Australia YouTube Channel
We are here to help you
If you require car care advice or you're unsure on which Autoglym product to use for a specific task, please leave a comment below or head to Autoglym Australia for more information.