There are many horror stories of car owners using water blades on their car, only to discover the unsightly scratches it has left behind.  Therefore, it is not uncommon for car owners to feel apprehensive about using a water blade during their car care routine.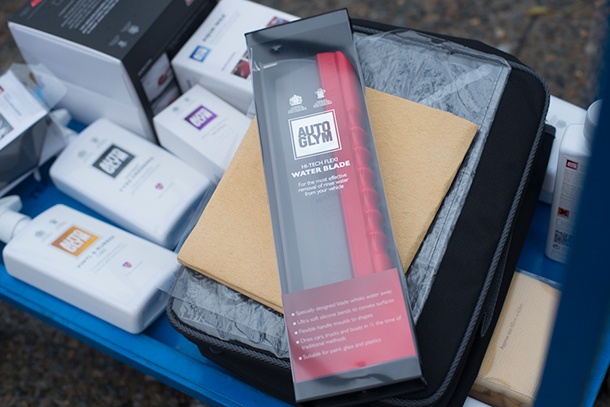 We have developed the Autoglym Hi-Tech Flexi Water Blade with this specifically in mind.  Engineered to incorporate a strong, but smooth medical grade silicone blade, the Autoglym Hi-Tech Water Blade has no hard parts and will not scratch or mark your paintwork, provided the blade and car surface are clean.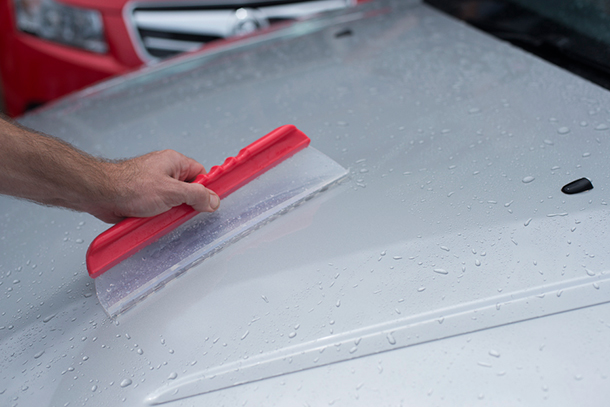 The patented wiper blade design offers the perfect amount of flexural rigidity, whilst still allowing the precise contouring of the blade to your car's bodywork in order to cut drying times in half compared to traditional methods.
We recommend the Autoglym Hi-Tech Flexi Water Blade for use on all car surfaces, from paintwork, to glass and plastics.  Please ensure the edge of the blade is cleaned of all dust and grit before each application to avoid problems with scratching or marking your paintwork.
We are here to help you.
If you require car care advice, or are unsure on the right Autoglym product to use, please send us an email or message on Facebook.