Unlike leather couches found around the house, leather car seats are exposed to a variety of conditions and temperatures which can lead to accelerated deterioration. For this reason it is important to keep leather seats clean and conditioned to prevent unsightly cracks.
Autoglym Leather Cleaner contains specialised cleaning and deodorising agents to safely clean and freshen automotive leather upholstery. Unlike harsher detergents Autoglym Leather Cleaner has a neutral pH formulation and will not remove the essential oils which keep leather supple to prevent surface cracking.
Leather Care Balm then replenishes natural oils and preservatives to keep leather looking its best. Containing a carefully blended emulsion to add nourishment and moisturisers to automotive leather. Surface proofing elements protect from marking and staining, and with light treatment every 6 months will preserve the natural appearance and characteristics of your leather.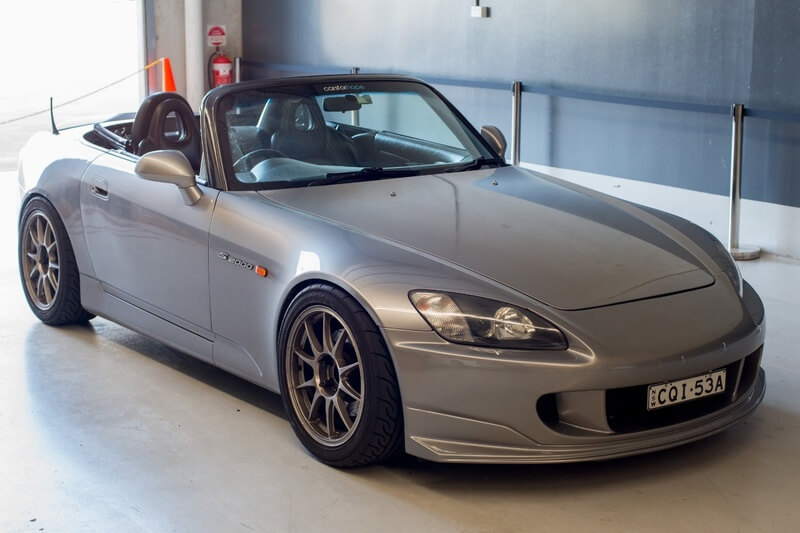 This S2000 roadster often drives with its roof down, exposing the leather seats to Australia's harsh climate and extreme UV rays. With regular cleaning and treatments the leather seats inside will stay soft for many years to come.
Before beginning thoroughly vacuum your car's interior, using a soft brush or cloth to remove as much dust and dirt as possible.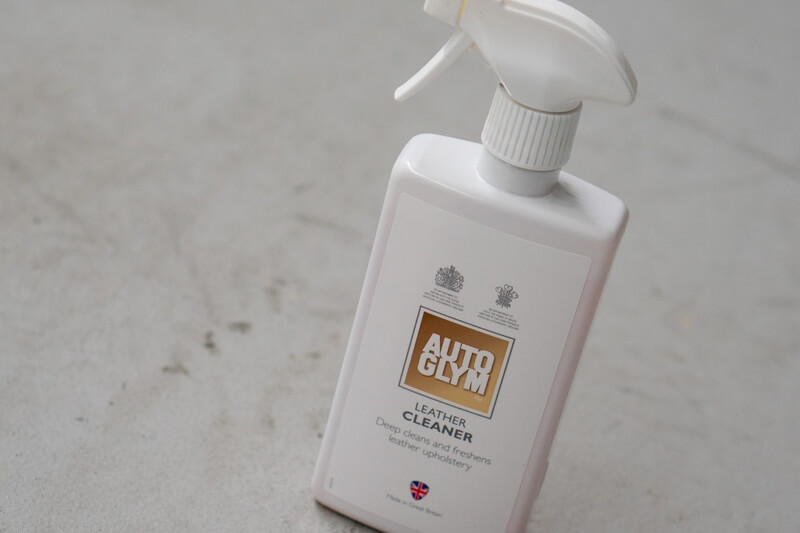 Shake the Leather Cleaner well and test a small inconspicuous area first to check for water staining and colour fastness.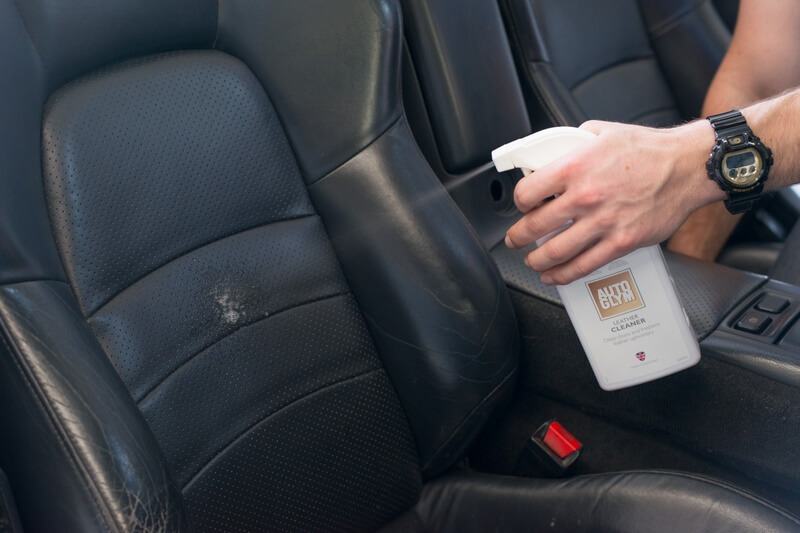 Spray leather cleaner sparingly onto the surface and gently agitate with a sponge or cloth, spending longer on any stains or dirt trap areas.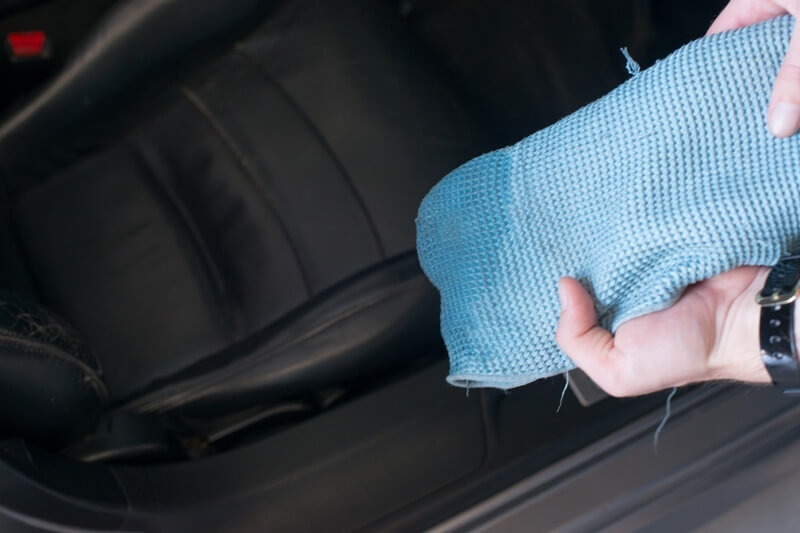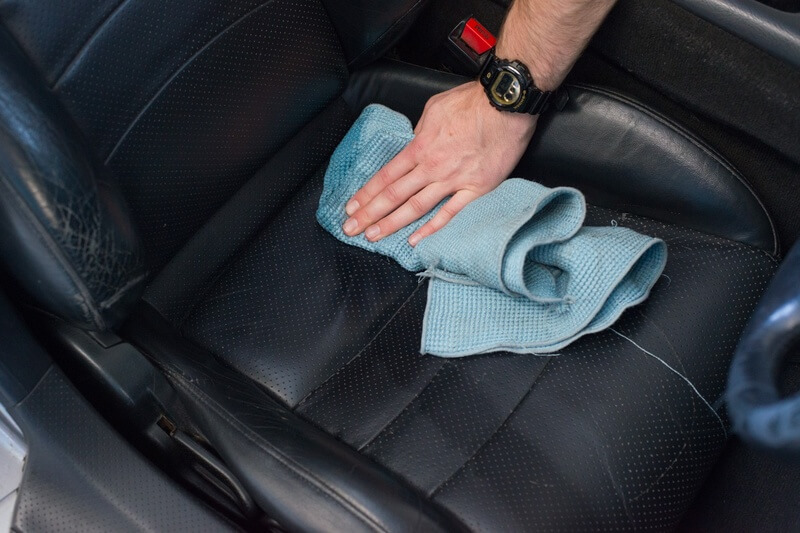 After 2 minutes remove the remaining cleaner and dirt by wiping over the area with a damp cloth, frequently rinsing it in clean water.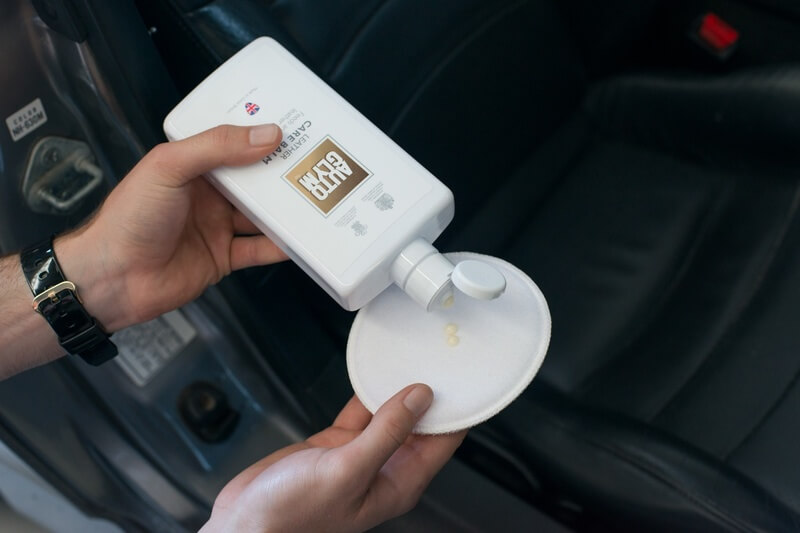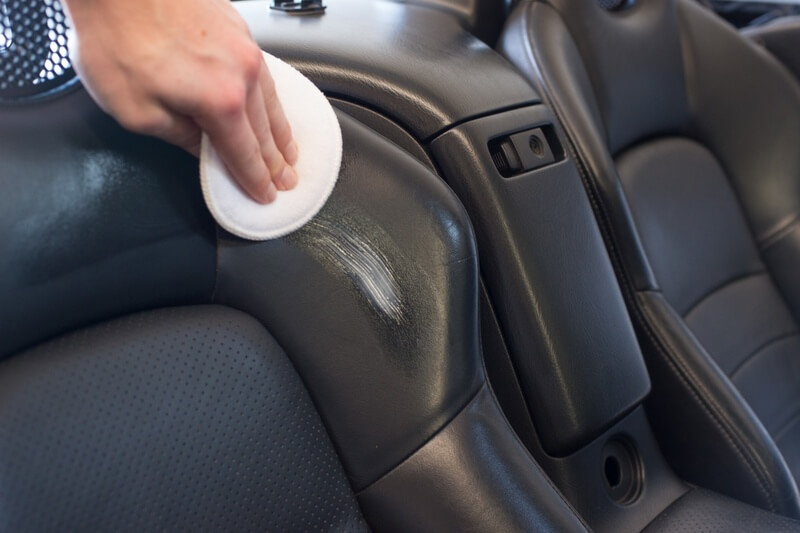 Allow the surface to dry to a natural finish before using a foam applicator or soft cotton cloth to gently massage Leather Care Balm into the surface; continuing massaging until the creaminess disappears.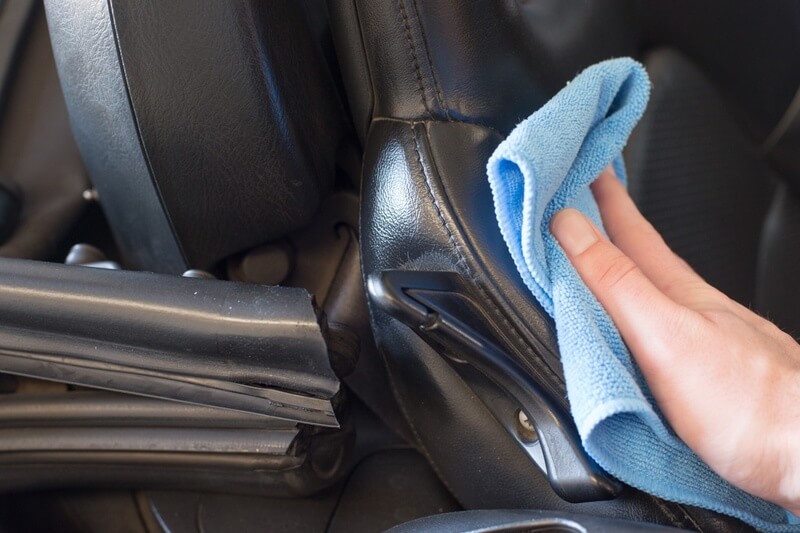 Allow a few minutes for absorption to take place then buff briskly with a microfiber or clean soft cotton cloth, turning it frequently until any surplus balm disappears.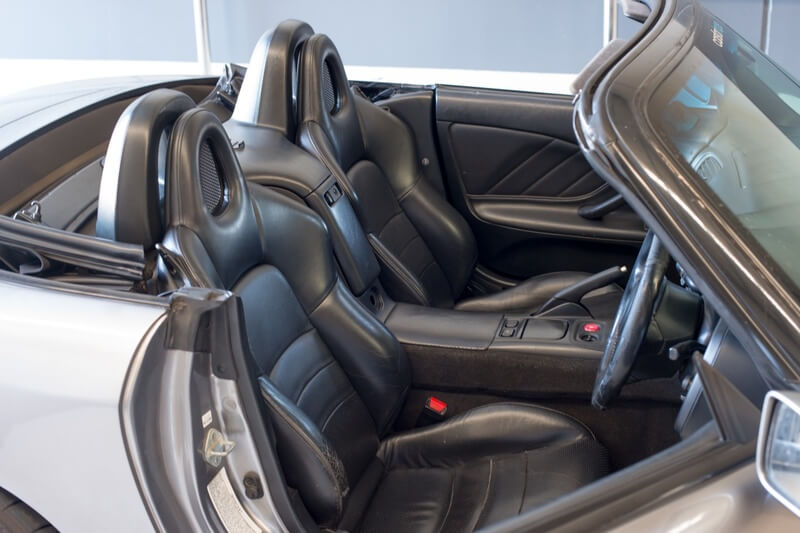 The results of this product can instantly be seen, touched and smelled. The leather balm rejuvenates dried leather back to a supple and natural feel, making the freshly treated seats a pleasure to be in.