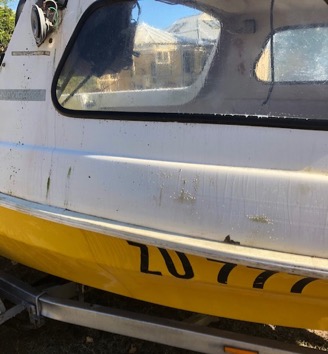 Cleaning Fiberglass Boats with Liquid Clay
In our last blog we showed you how well Liquid Clay removes red dust from metal trailers. Recently it was put to use in cleaning an old fiberglass boat that had been stored away for time.
As you can see in the pictures the fiberglass boat was covered in mildew and fallout from the metal shed it had been stored in and in not fit state to hit the water.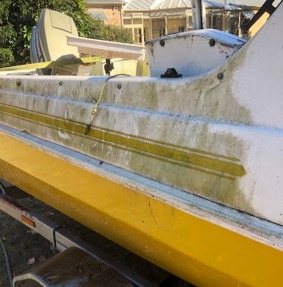 Using more aggressive cleaners like traditional fallout remover that contains oxalic acid, or TFR (Traffic Film Remover) which is non-pH neutral can clean well however need to be used with caution. The problems rise with the multiple surface materials and age of these surfaces around a small boat like this.
If left too long or not rinsed fully these products run the risk of etching into some surfaces and being hard to remove without buffing the surface down.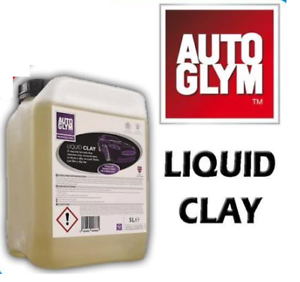 Using a softer pH neutral formula like Liquid Clay is a safer alternative and can be done by a novice first time without the risk of damage.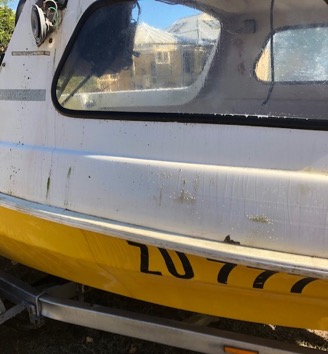 Liquid Clay was sprayed on this boat as normal, allowed to sit on the surface and then agitated with a soft bristled brush. Agitating can speed up the process, essentially wiping off the layers of contamination, loosened by Liquid Clay on the fiberglass surface.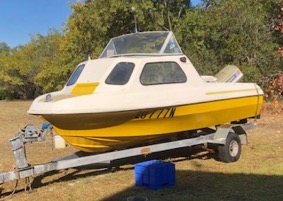 So, if you want to give some more sea legs to an old fiberglass boat by sprucing it up before Spring, grab some Autoglym Liquid Clay and swab those decks!
For more information on our Professional range go to http://www.autoglymprofessional.com/en/index.html or contact Autoglym Australia on Facebook.