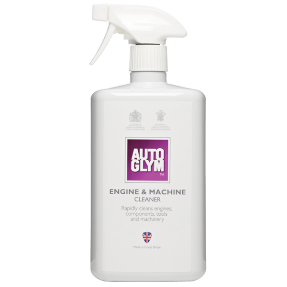 Autoglym Engine and Machine Cleaner is a powerful, water based, biodegradable degreaser which rapidly dissolves oil, grease and grim from engines, compartments, tools and machinery.
It is an extremely easy product to use, and in a few easy steps can have your engine bay looking as good as new.
Before you begin it is important to cover electrical components such as the battery to avoid damage, as well as create a safe area for working on.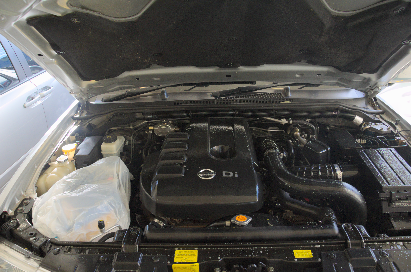 After removing leaves and twigs simply spray the cleaner onto a cold engine and agitate with a brush or cloth to loosen any tough dirt or grime from the engine.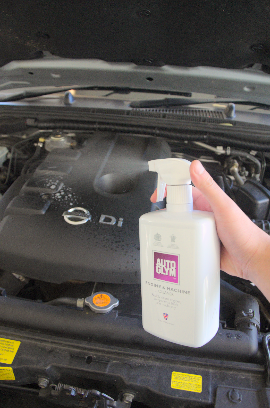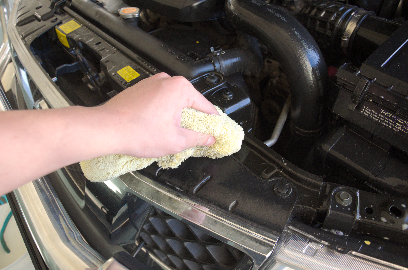 Once the engine and components are fully clean, rinse the product away with a low-pressure hose and watch the engine bay transform.
To complete the look, spray the wet engine with Autoglym Vinyl and Rubber Care, close the bonnet and allow the product to dry. This will restore the original colour and provide a clear protective coating to ensure engine components remain clean and protected.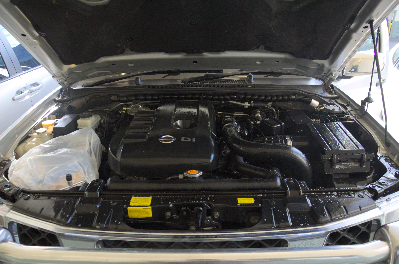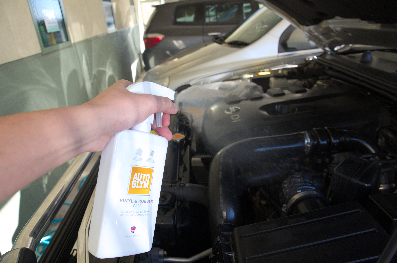 For more information on Autoglym Engine and Machine Cleaner, visit: http://www.autoglym.com.au/products/products/engine-and-machine-cleaner-1