Squeaky clean paintwork with a lasting shine is easy to achieve with our Bodywork Wash and Protect Complete Kit, containing Autoglym Bodywork Shampoo, Rapid Aqua Wax along with 2 microfiber cloths.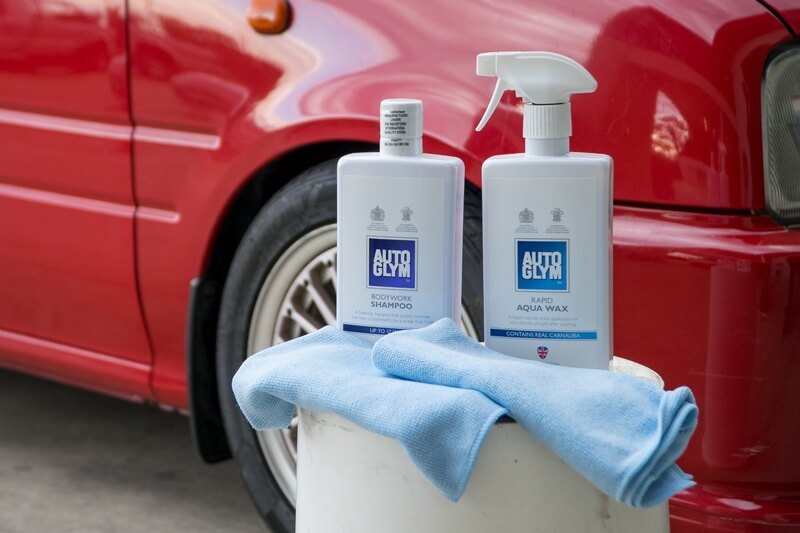 Bodywork Shampoo is an easy to use pH neutral formulation that creates a rich foam to quickly break down and remove everyday contaminants from your vehicle. This shampoo is free from any rinse aids or gloss enhancers, focusing on just one task cleaning.
Following with Rapid Aqua Wax, a carnauba based wax that can be applied directly to a wet vehicle straight after washing, will leave a stunning hard wax finish in a fraction of the time. Rapid Aqua Wax can be used to protect all exterior surfaces including paint, plastic, rubber and glass.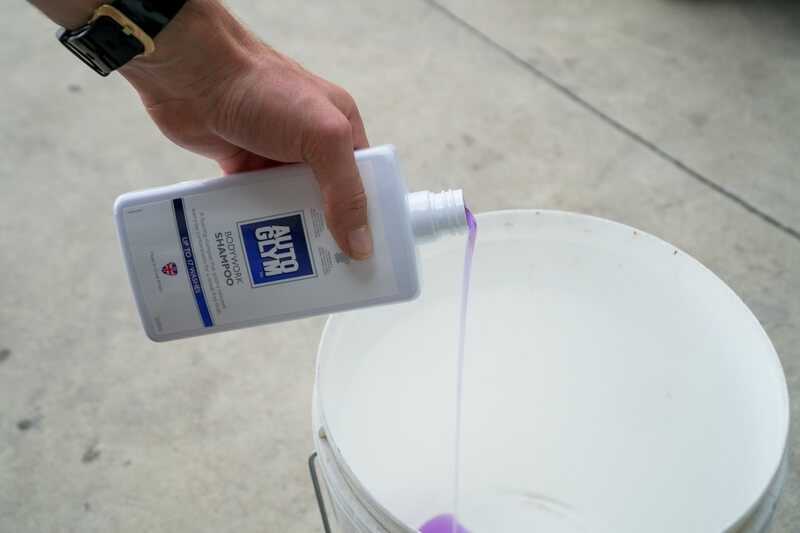 Shake Bodywork Shampoo well and pour 3 capfuls into a bucket and add 10 litres of warm or cold water.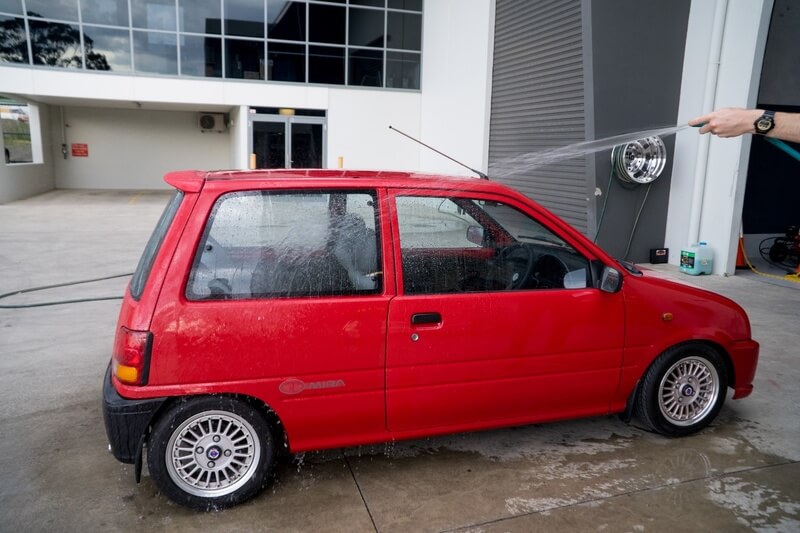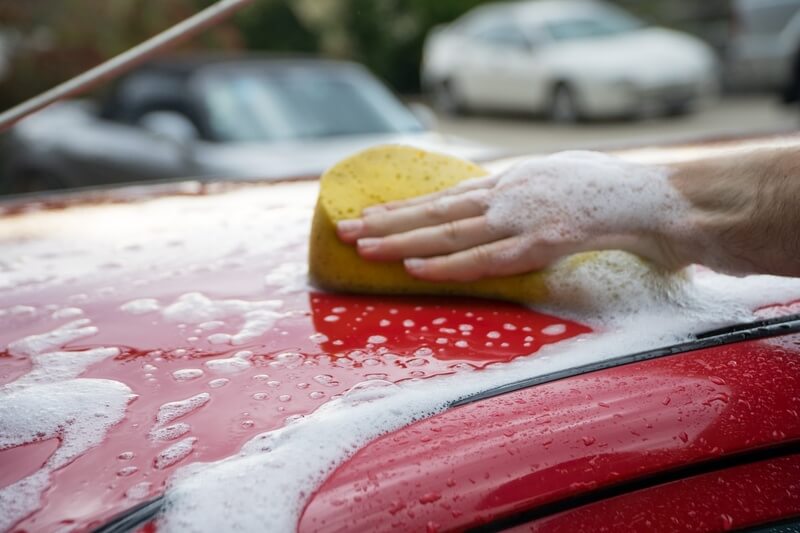 Hose your car to rinse away excess dirt, then, wash all surfaces from the roof down to avoid contaminating clean surfaces. To avoid the shampoo drying on bodywork ensure the car is cool to touch.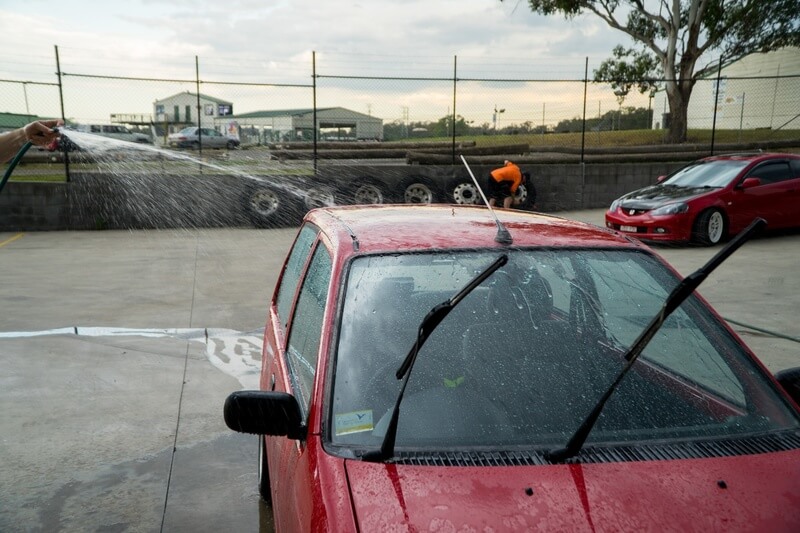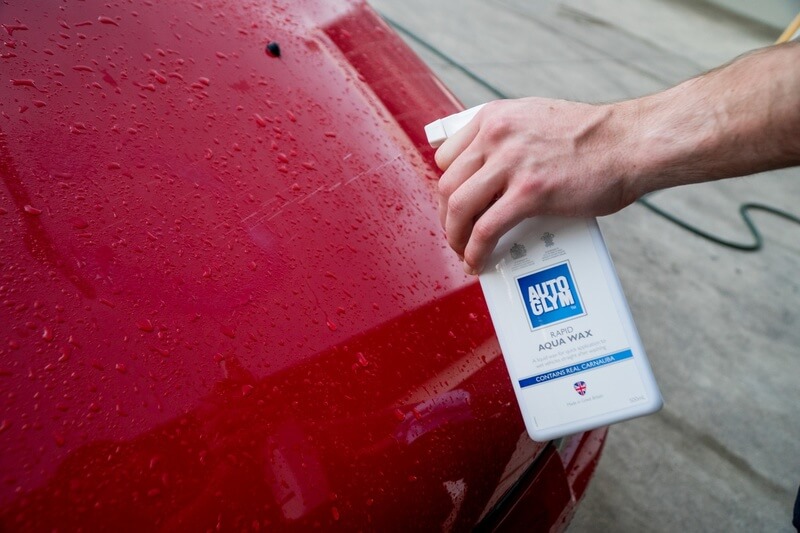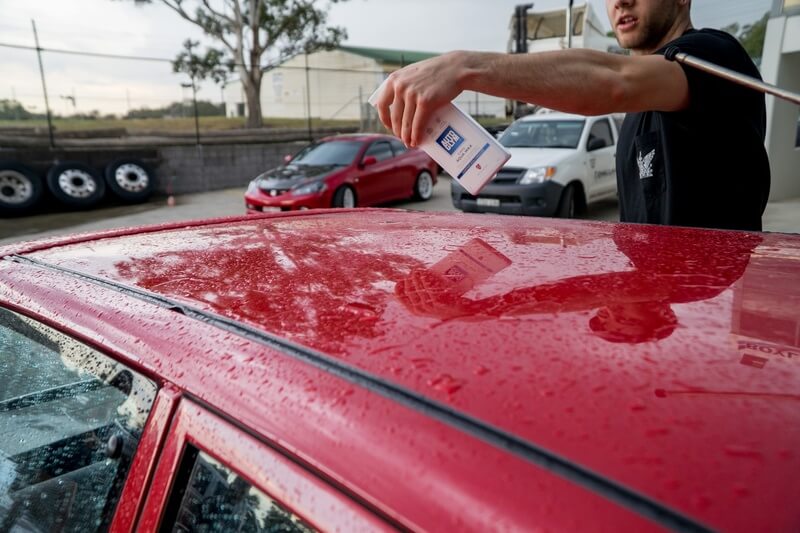 Rinse well with clean water to remove any leftover shampoo and leave wet. Shake Rapid Aqua Wax and apply sparingly to all exterior surfaces excluding the windscreen. Two to three sprays per panel are sufficient.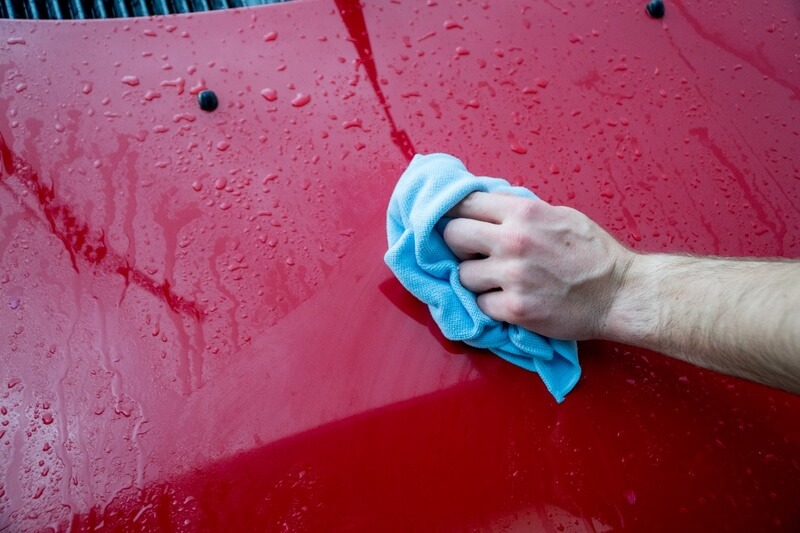 Use a clean microfiber cloth to spread Rapid Aqua Wax until there is an even coating all over surfaces.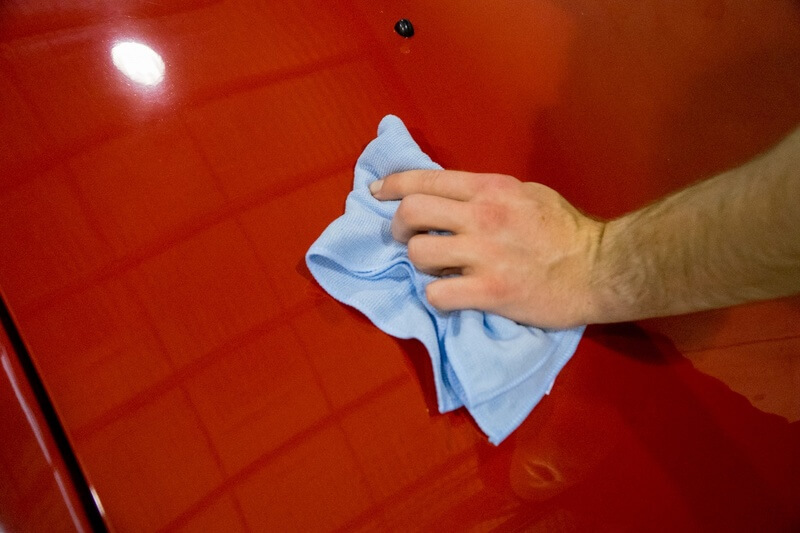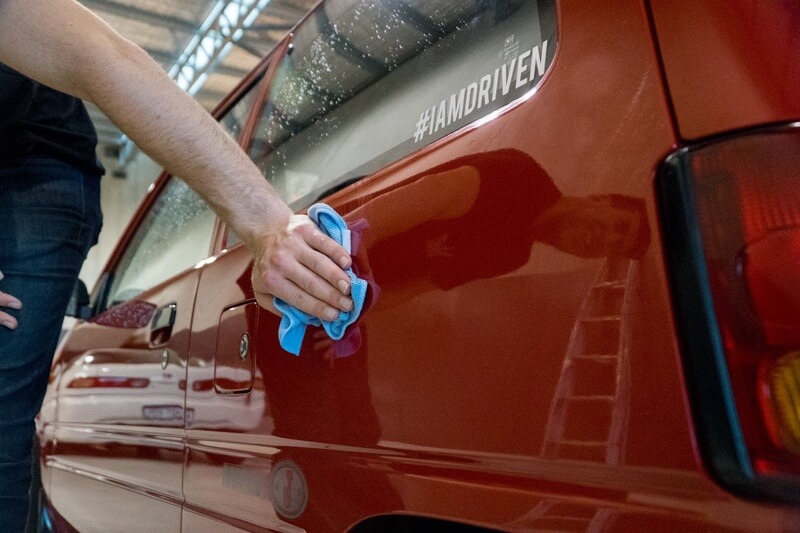 Buff to a shine with a second clean, dry microfiber cloth to reveal the brilliant shine. Finally stand back and admire the stunning wax finish, produced in just a fraction of the time.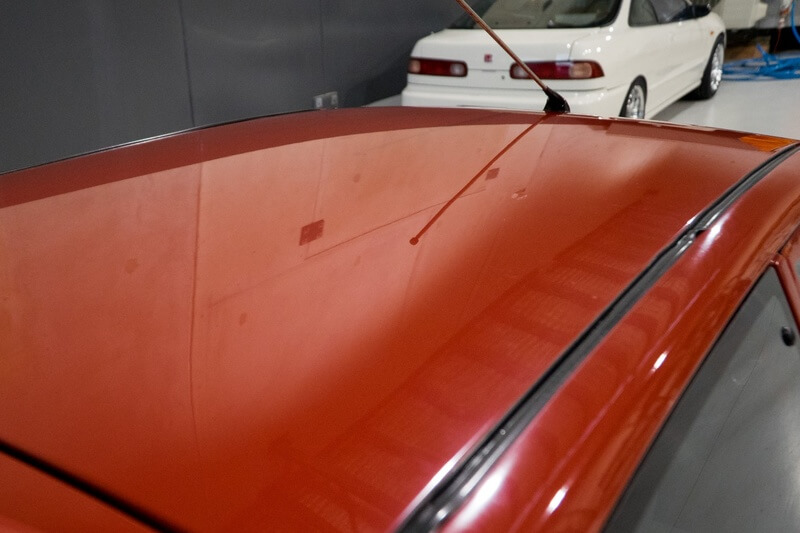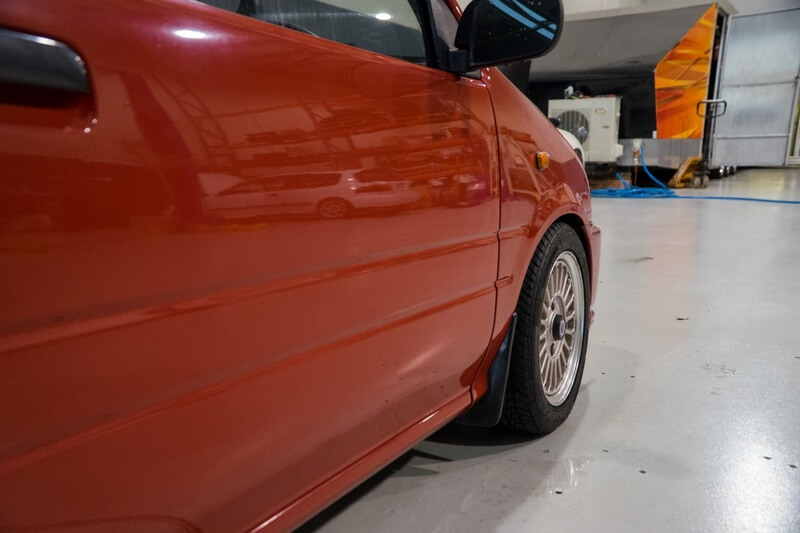 All up this process took us less than 30 minutes to complete, admittedly on a small car, though the results speak for themselves and as a quick solution for waxing your vehicle this product really shines (pun intended).
For more information on this product and the full Autoglym range visit:
Autoglym Australia: http://www.autoglym.com.au/
Autoglym Australia Facebook: https://www.facebook.com/AutoglymAustralia