No matter how glossy your paintwork is, dull and faded plastic trims can bring down the look of any vehicle. Exposure to sunlight, acid rain and road contaminants can quickly transform the deep black plastic that came on your new car to a bleached and faded appearance.
Autoglyms NEW Bumper & Trim Gel formula can instantly transform any plastic and rubber trims around the outside of any vehicle and leave them protected for weeks at a time.
This 2017 Nissan Navara is only a few months old but the sun facing plastic is already showing signs of UV bleaching.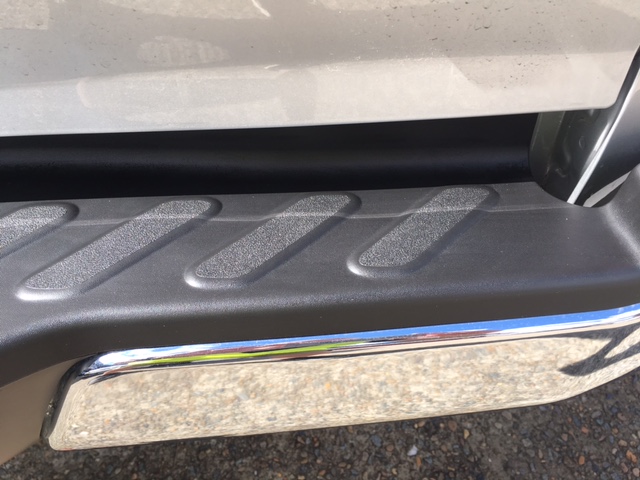 How To Use
Simply apply the sweet smelling clear gel to an applicator or microfiber and gentle wipe onto any clean and dry plastic or rubber surface. The gel will work its way into the plastic leaving a dry, smooth finish. If too much has been applied then just wipe the excess away with a dry microfiber.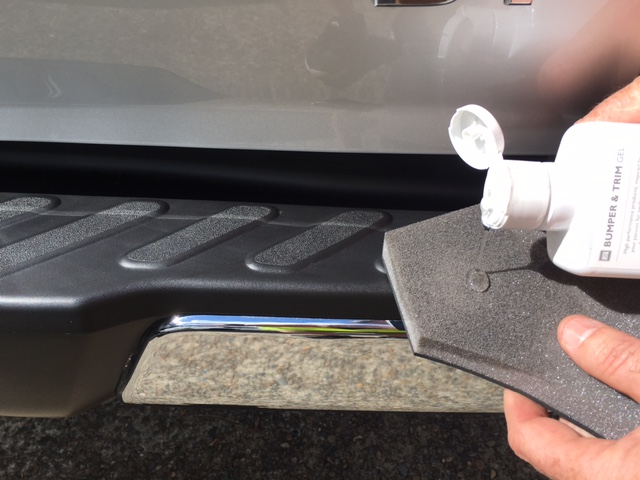 Autoglyms Bumper & Trim Gel does not contain any colouring or dye so it's safe to use on all unpainted trims. If the gel is accidentally put onto paintwork, simple wipe it off.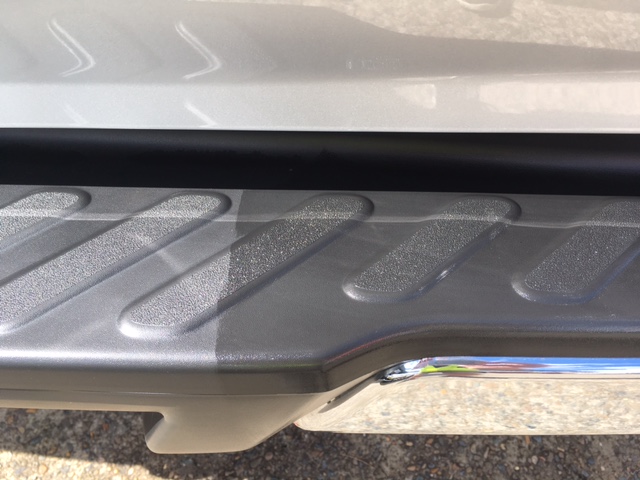 Wax & Polish Removal
With the amount of plastic trim on vehicles today, it's hard not to touch them during any waxing or polishing. Wax and polish, although not harmful to plastic turn them an unsightly chalky white. Removing this with conventional aggressive cleaners without removing it from the paintwork is difficult and time consuming.
Kill two birds with one stone as Autoglyms Bumper & Trim Gel removes the wax and polish residue at the same time, and with the easy application of the gel, doesn't spill onto the paintwork.
UV & Water Protection
Direct sunlight can rapidly deteriorate and prematurely age unprotected plastic and rubber trims. With waxes and polishes not able to be used, this can mean new cars rapidly look old. Autoglyms Bumper & Trim Gel provides a long-lasting UV barrier as well as a protective coating against water. Just look at the beading it provides.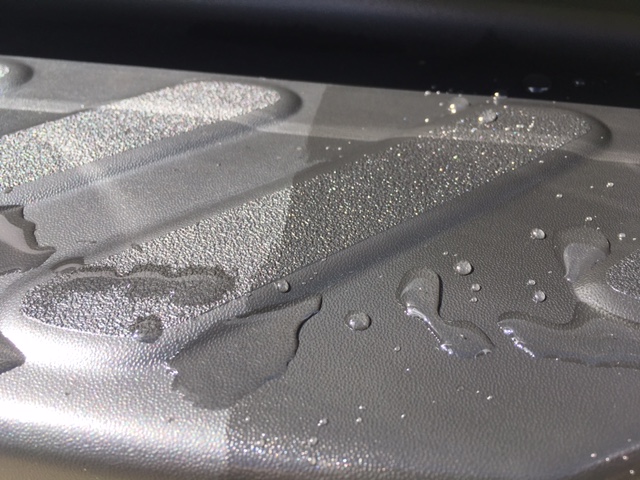 So where can you use Bumper & Trim Gel?
Use on external plastics, vinyl and rubber, including molded plastic bumpers, grilles, mirror cases, moldings, wheel arch trims, door handles, vinyl roofs, rubber bumpers, spoilers and mud flaps. Even use around the house on rubber trims in new windows where possible.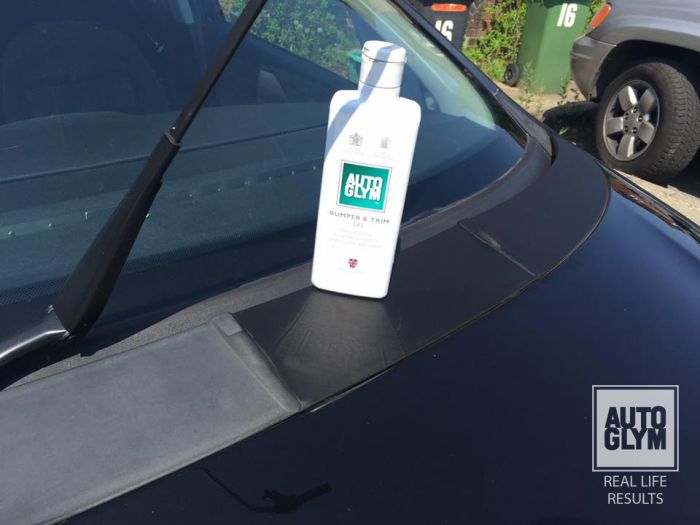 And Finally…
In the heat of summer or the cold winter, doors often become sticky when they have not been opened for a while. Use Bumper & Trim Gel on the rubber door seals to rejuvenate them and stop them sticking.
Autoglyms New Formula Bumper & Trim Gel is available from all automotive stores. Make it a part of your car care routine for the perfect finish.