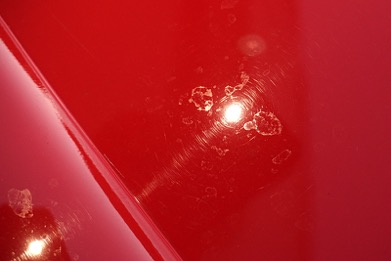 Removing water spots with Autoglym….
Recently we've had a few customers asking us about water spots on their paintwork and windows and want to learn how to correctly treat the affected areas without damaging the paintwork on their cars.
PRE NOTE: Not all water spots can be removed from paintwork and glass with the following advice however by using the correct techniques and products, most water spots can be reduced or removed or at least give you the best opportunity before using more severe and expensive techniques.
Before we get into it, let's find out what are water spots.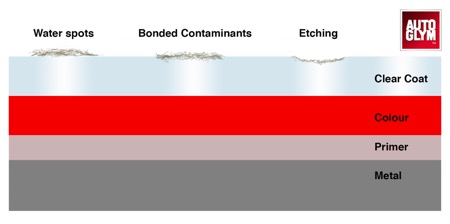 Most commonly, water spots are created from rain containing dirt, grime, industrial fallout, and other environmental contaminants. Tap water in certain areas can also cause water spots made from excessive calcium and magnesium found in the water commonly called 'Hard Water'. When this water evaporates from your body work it leaves the mineral on your paintwork.
Chances are, if you get onto the problem right away the contaminants won't have time to do any damage to your paintwork. Where they do is when we leave them.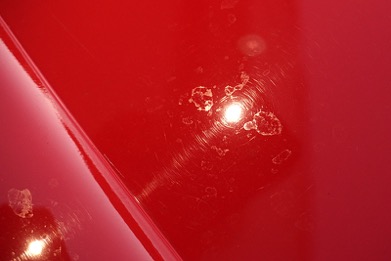 The images show a car that was driven around in the rain and was left for the water to dry, leaving behind dirt and mineral deposits. If these are left over time the Mineral deposits can and will be corrosive and start to etch into the paint leaving craters or etching. This type of damage can't be rectified with a wash or a simple polish.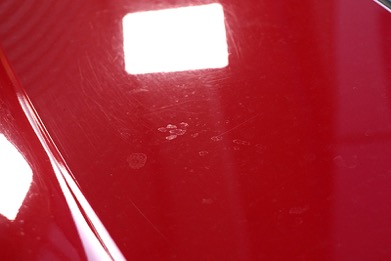 HOW TO START
Firstly, grab your chosen Autoglym shampoo and wash the affected area to remove the majority of contaminants on the surface.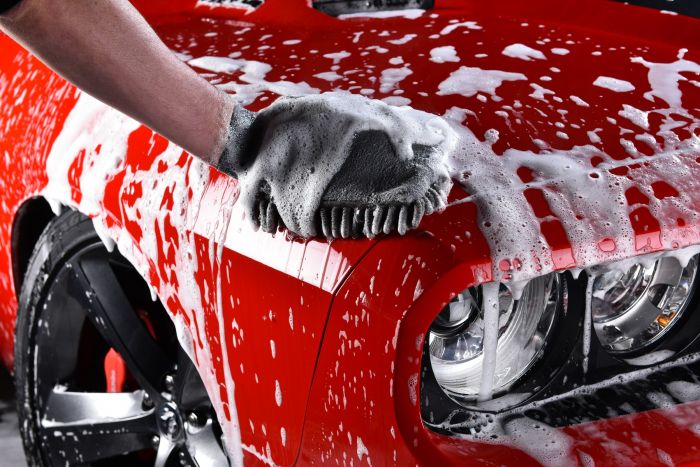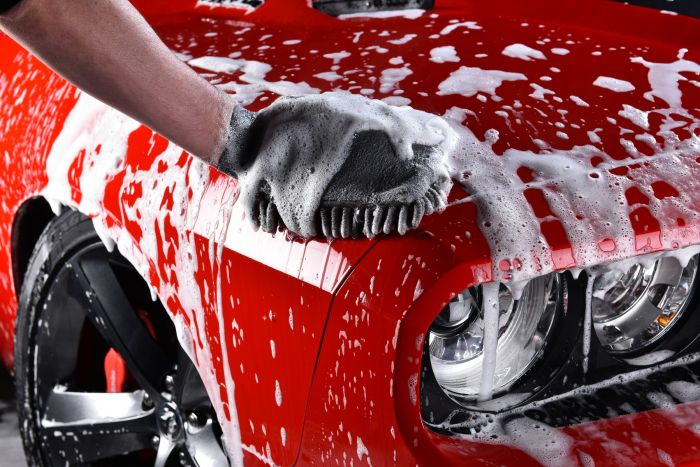 Next, you will need to remove any fallout from the area without physically removing any clear coat. This can be done with a Clay Bar, Liquid Clay or Magma. Doing this step ensures that any bonded contaminants are not pushed around the clear coat during a polish, creating further damage.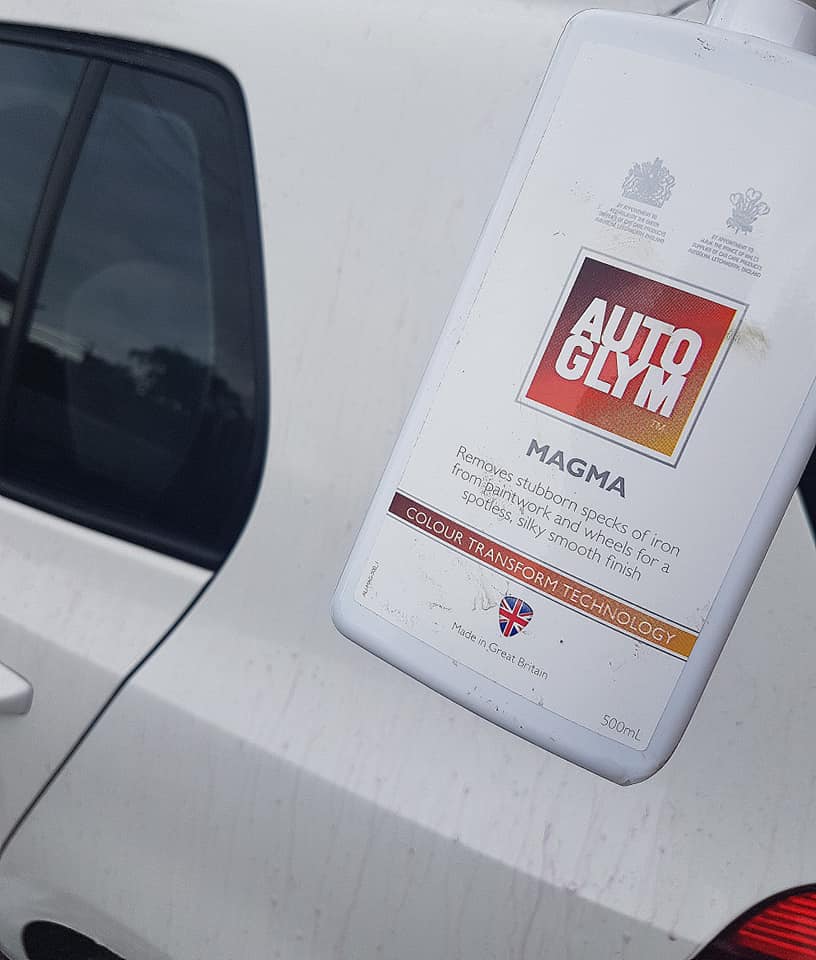 POLISHING
The next step will give you the most visual result when dealing with surface damage. Super Resin Polish is a safe polish that provides a light cut into the clear coat. By using a safer, less aggressive polish you will not strip the clear coat aggressively like some polishes do.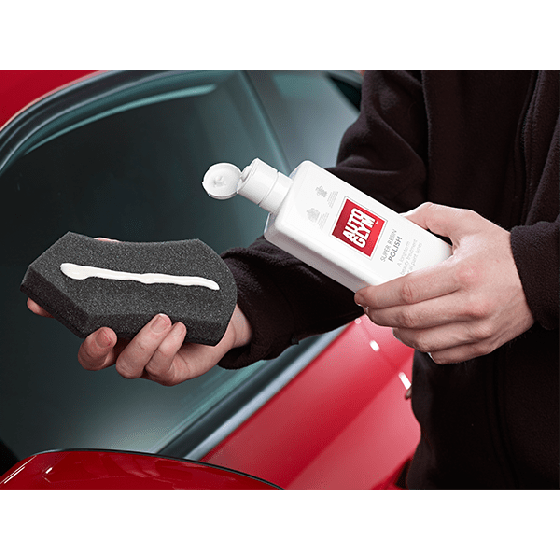 USE THE RIGHT POLISHING TOOLS
Apply the Super Resin Polish in tight overlapping swirls on the affected area with a quality applicator. We use Autoglyms Perfect Polish Applicators as they offer a closed cell foam (dense properties that do not soak the polish) and enable enough pressure to be applied to the clear coat to do the job properly. Once done wipe off with a clean microfibre to check the progress.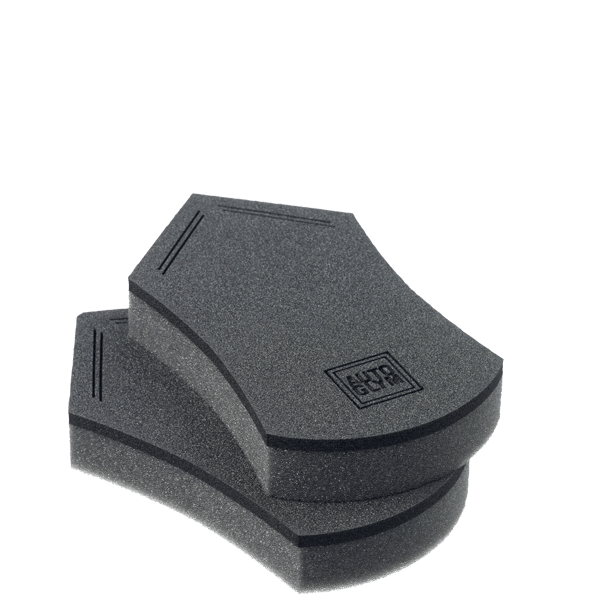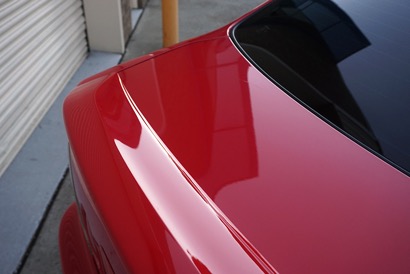 Most times Super Resin Polish will be all you need however for really badly affected areas then Paint Renovator may be called upon. Its stronger cutting compound will bite into the clear coat more effectively, removing minor etching with a simple hand application. We suggest only using Paint Renovator in isolated use and don't recommend using it over the whole car.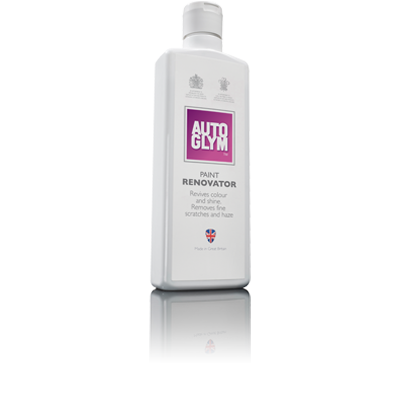 After using Paint Renovator always apply Super Resin Polish to ensure consistent appearance across the panel and bring the finer clarity back to the clear coat.
NOTE, if the damage has gone further than the clear coat and into the paint or primer, it is best to contact a professional to see how it can be rectified before it does further damage.
As mentioned, if water spots have been left on a car for a long time and have etched deep into the clear coat then a mechanical buff may be required. For those that haven't used a buffing machine before they can be tricky and if not done right can damage a car further. We advise contacting a local professional who can do it for you if it's an isolated case.
WATER SPOTS ON GLASS
Your car windows can also have water spots built up over time. But windows being a different material meaning it requires different care.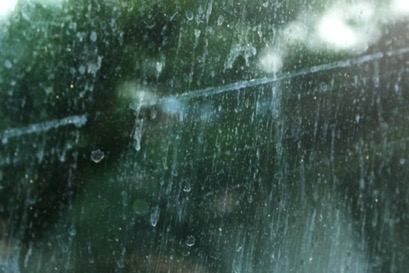 For this, we recommend using Car Glass Polish on the outside of the windows. Car Glass Polish is a soft cream that contains a mild cut. It is best applied onto a hand applicator and then rubbed onto the window in tight overlapping circles similar to Super Resin Polish. It is specially formulated to remove environmental contaminants such as road grime, water marks, bugs, tree sap, oil and grease that contact the cars glass daily.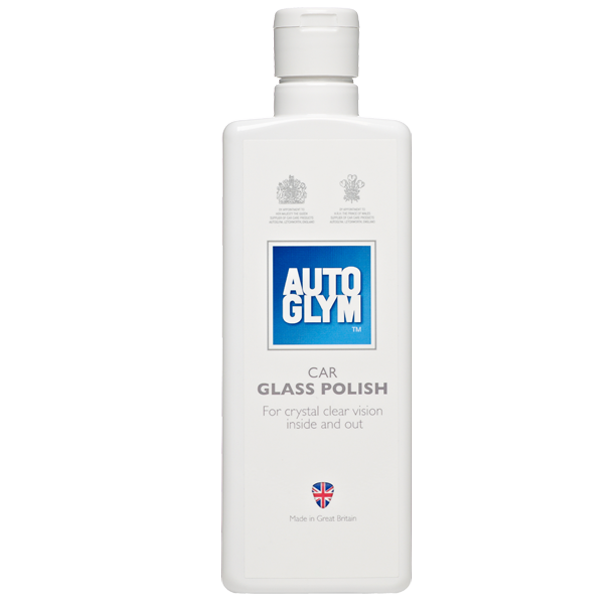 Lightly polish your glass (same technique as polishing your panel) in tight circles. This leaves a thin, even film on the surface. Apply more pressure on tough spots or to remove stains.
If you are a smoker, Car Glass Polish is great to remove nicotine from the inside (presuming no soft aftermarket tints have been applied). We have seen some massive transformations in glass clarity.
Leave the film to dry for five minutes until the film turns into a white haze, then buff to a shiny finish with an Autoglym Hi-tech Finishing Cloth, leaving behind a spotless window. Car Glass Polish also contains a special formula that reduces misting during cold foggy nights or when the air con is switched on in the morning so always do the inside of your windscreen when you can.
For interior windows we always recommend Autoglym Fast Glass. Fast Glass is safe to use on tinted windows as it doesn't contain any cutting agents and is safe for all Perspex and acyrillic. Simply spray a light coating of Fast Glass onto the tinted glass and spread using a clean microfibre cloth. Then, all that's left to do is buff the glass to a glistening finish, making sure to turn the cloth regularly.
We are here to help you
If you require car care advice or you're unsure on which Autoglym product to use for a specific task, please leave a comment on the Facebook page or head to Autoglym Australia for more information.