The month of June has been a busy one for the Autoglym team, having attended three huge events in the first week alone.
First up was GT-R Festival at Sydney Dragway on the 3rd of June. A day dedicated to anything and everything to do with the famed GT-R badge. Cars such as the classic Hakosuka to the current R35 GT-R – basically heaven for any GT-R enthusiast.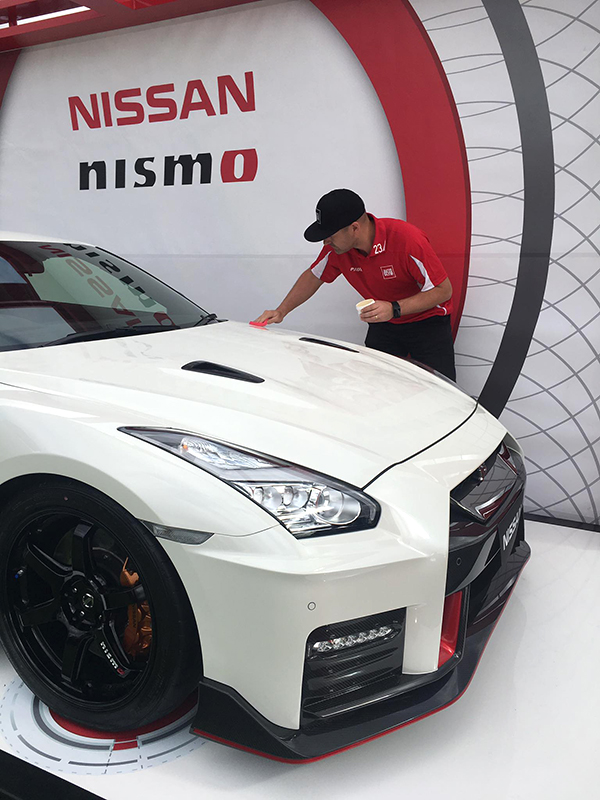 During the event, we had the pleasure of partnering up with Nissan Australia and NISMO, and were given the opportunity to detail the stunning 2017 NISMO GT-R, treating it to a quick Autoglym Surface Detailing Clay Kit before applying a coat of our Autoglym High Definition Wax. This kept the car looking fantastic, even as rain started to come down around lunch time, the GT-R was left water beading and looking flawless.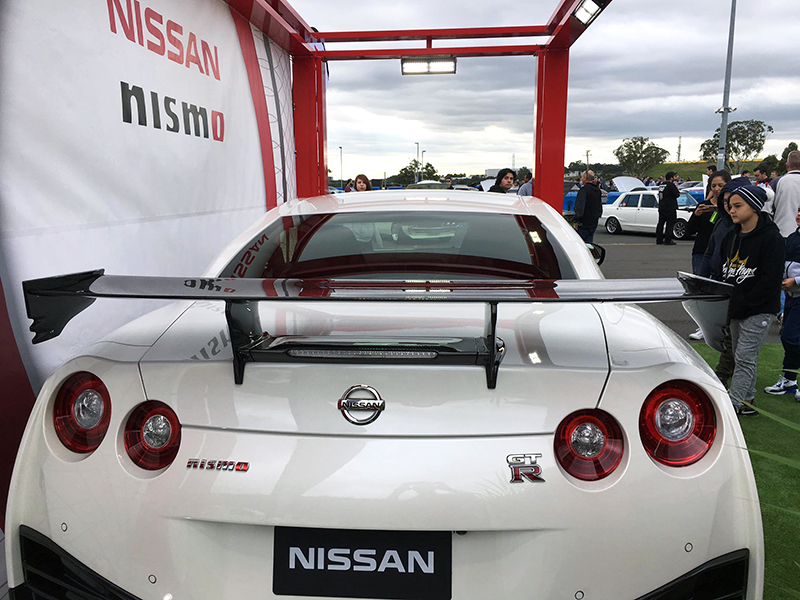 Later that day, we made the trip down to Sydney Airport for the much anticipated Fitted Festival V. Amazing cars from all around Sydney as well as interstate made an appearance.
Not to be outdone, our stand featured Luke's gorgeous pearl orange Evo 8 and John from V-sport's amazing Datsun 1600 Wagon.
Throughout the night, we had plenty of inquiries about our product range and once again our Autoglym High Definition Wax was put to the test as the rain swept past towards later in the night.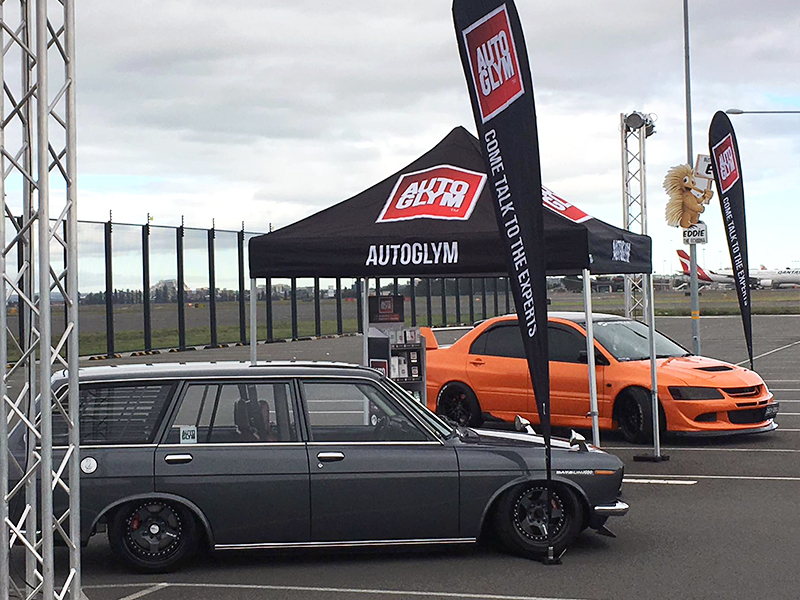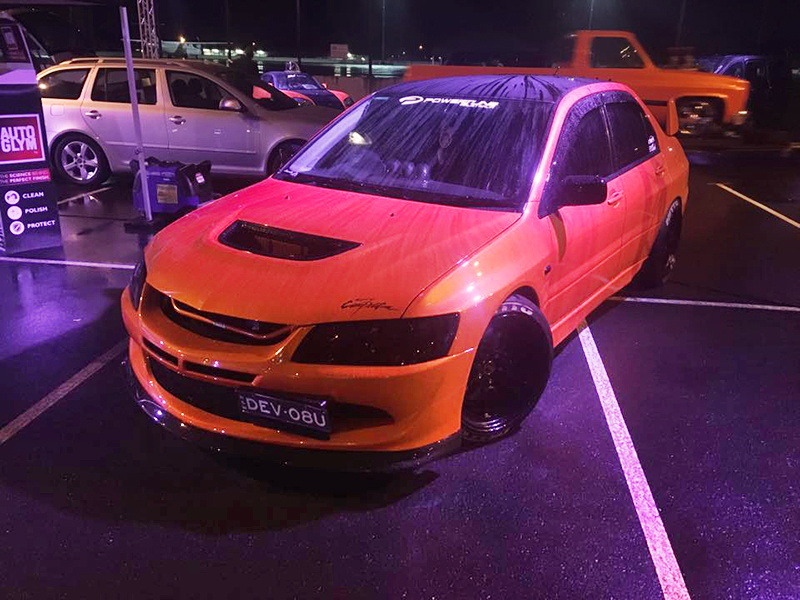 Last but not least, we attending the Mercedes-Benz Experience drive day at Sydney Motorsport Park.
This drive day gave participants a chance to sharpen their driving skills in a safe and controlled environment and help them improve upon driving safely and confidently. The day featured a team of professional driving instructors and a series of dynamic handling exercises that tested driver reflexes during a range of different simulated emergency situations as well demonstrate the technology and handling capabilities of the Mercedes-Benz Range.
But with the cars driven hard all day means they get real dirty!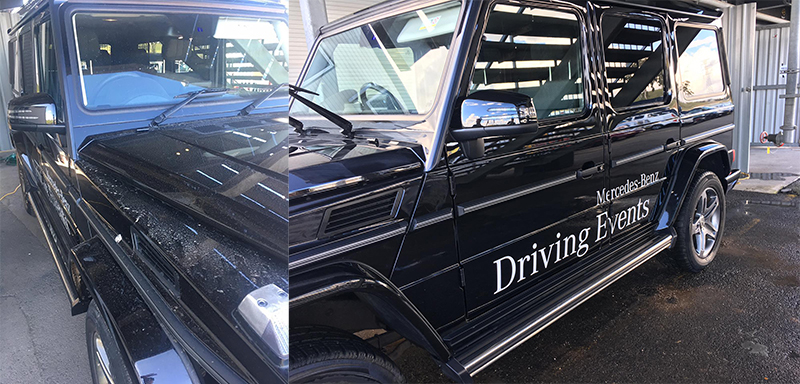 We were honoured to be given the opportunity to put our range of products to the test. Cleaning, reviving and protecting the paint of the Mercedes fleet back to showroom condition.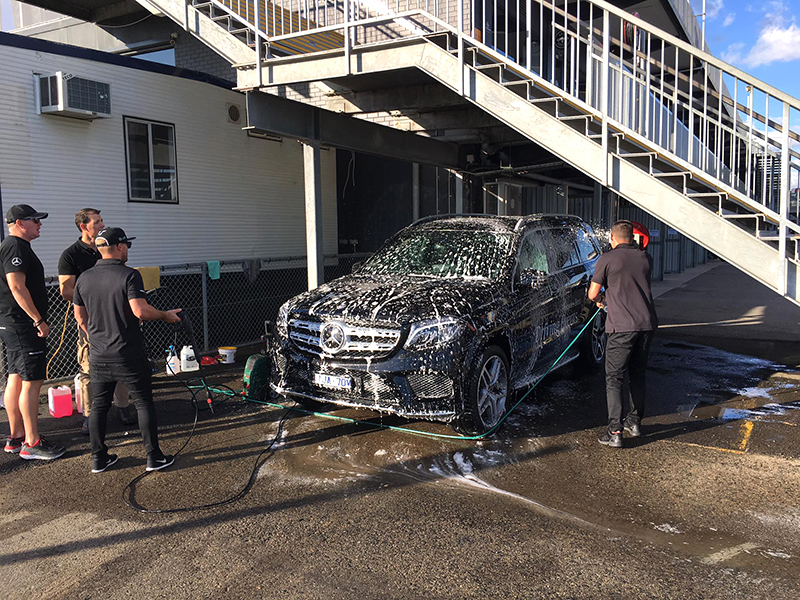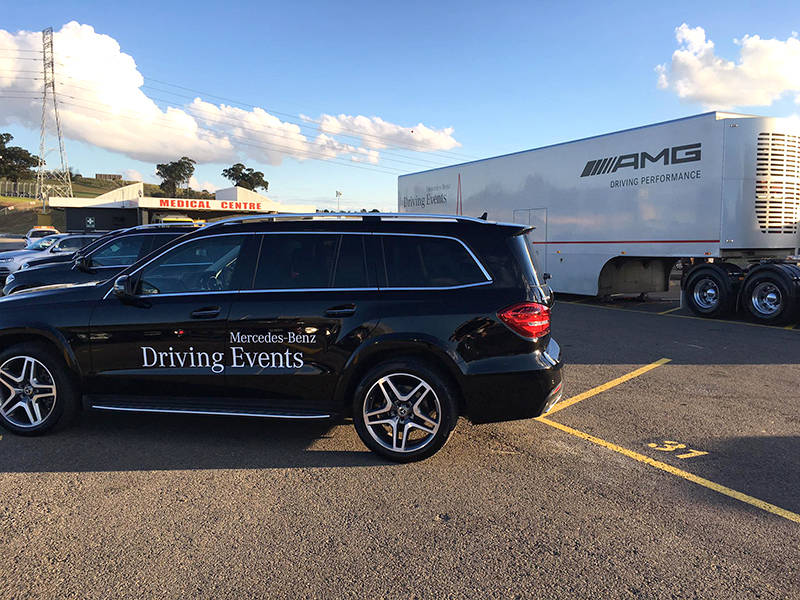 We wish to thank all the event organisers from the three events, as well as the individuals that came and said hello and asked us questions.
If you want to know more how we can help your fleet? Just shoot us a message.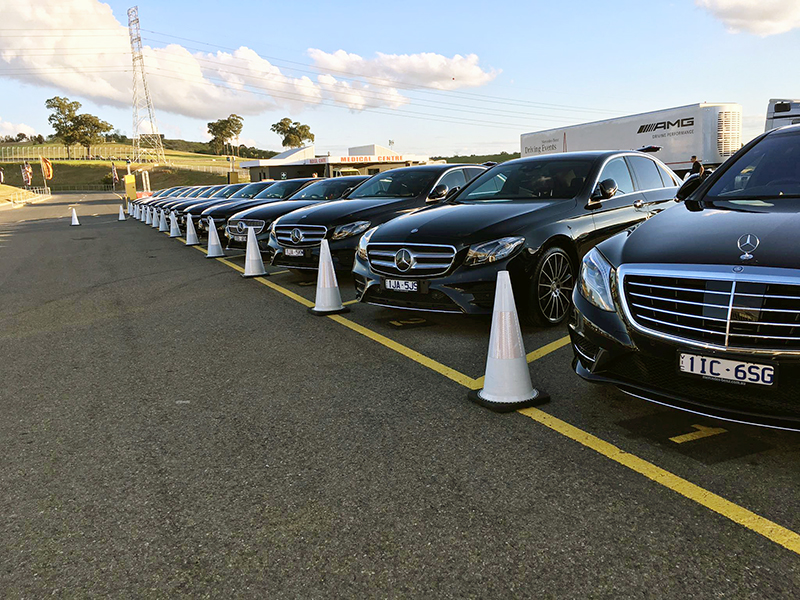 Follow us
Autoglym Australia Website
Autoglym Australia Instagram
Autoglym Australia Facebook
Autoglym Australia YouTube Channel
We are here to help you
If you require car care advice or you're unsure on which Autoglym product to use for a specific task, please leave a comment below or head to Autoglym Australia for more information.