To keep your car looking like new, it's important to pay attention to the wheels. Autoglym Custom Wheel Cleaner Complete Kit is exclusive to Supercheap Auto customers, and is the perfect addition to your car care cabinet.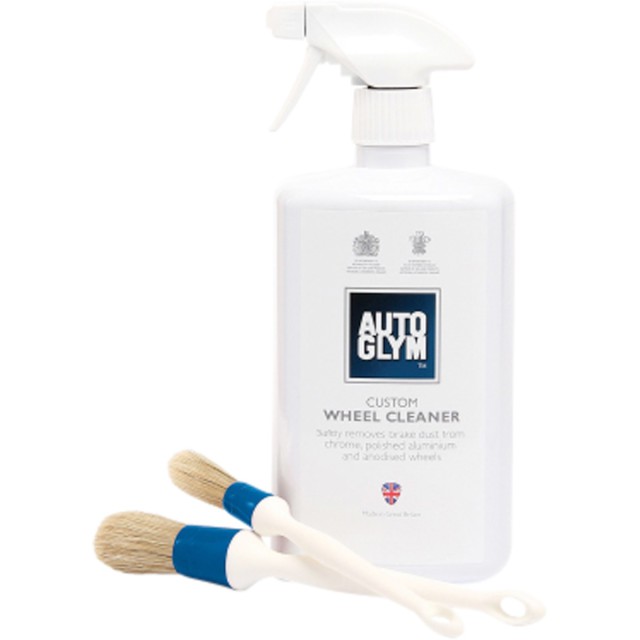 The kit includes: two soft brushes and a bottle of Autoglym Custom Wheel Cleaner (1000ml).
A combination of brake dust and road grime/dirt builds up on your wheels over time. The longer you leave said grime and dirt on your wheels the harder it is to wash off.
This kit gives you the tools to easily scrub your wheels clean, and all without getting your hands dirty.
Coat the wheels with the cleaner and use the included wheel brush to work to loosen brake dust/dirt/grime. Concentrate on any intricate, detailed spots, and finish by cleaning the tyre wall.
The end result will have your wheels looking like new. Finish off by using Autoglym Instant Tyre Dressing to give your tyres a natural black sheen.
To find your closest Supercheap Auto store, head over to the Supercheap Auto website.
Handy tip: make sure you rinse the wheels as soon as you're done, not allowing the product to dry.
Other Autoglym products to consider:
– Autoglym Bodywork Shampoo and Conditioner
– Autoglym Instant Tyre Dressing