It's one thing to get your car looking its best in preparation for a car show and it's another thing to keep your car looking its best during the car show. Whilst your car is on display, it can collect all sorts of nasties like dust and fingerprints, spoiling an otherwise stunning vehicle.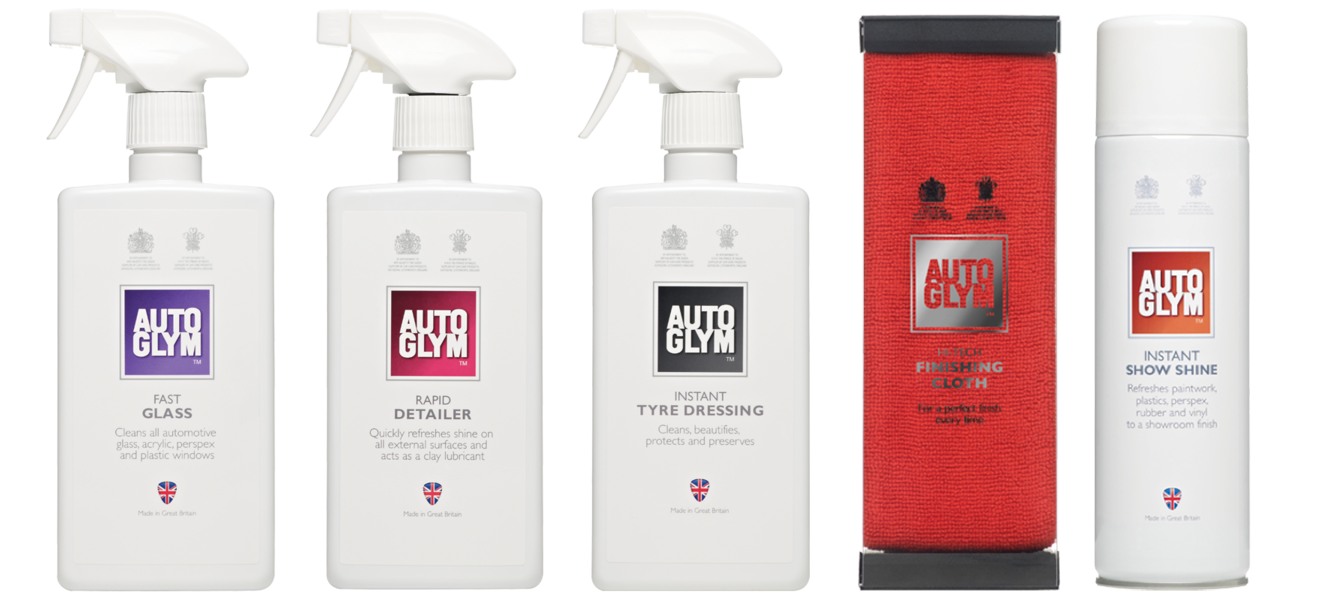 For this reason, it's a good idea to bring along some detailing products for on-the-go use to take care of any dirt as quickly and easily as possible. Autoglym has you covered, offering a range of products suited for this exact purpose. Be sure to bring these along in a bucket to your next car show!
Autoglym Instant Show Shine is a great all-purpose product for maintaining your vehicle at a show. It is a quick, easy to use detailer that can be used all over your car – everything from paintwork, rubber, plastic, glass, interior surfaces, vinyls and even wheels! For paintwork, glass and hard plastics, spray Instant Show Shine lightly the spread and buff to a shine with a microfibre cloth. For softer surfaces like vinyl and rubber, apply Instant Show Shine liberally and wipe lightly with a microfibre cloth. Then, simply allow to dry for a natural sheen. Make sure not to use Instant Show Shine on driving controls, car windscreens or motorcycle tyres. And be sure to wash off any dirt or dust that has collected on the surface of your car before beginning the cleaning process.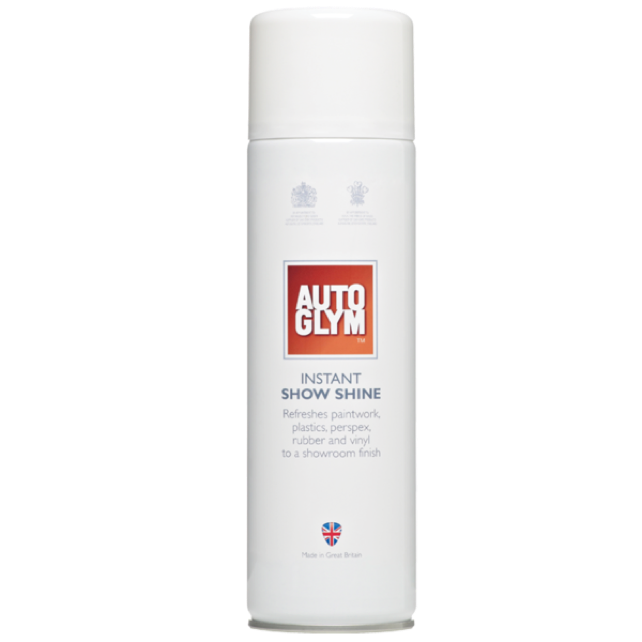 Autoglym Rapid Detailer is also perfect for maintaining that immaculate show-car shine, leaving a layer of polymeric protection on surfaces. It also offers the added benefit of not affecting any previously applied polishes, waxes or sealants whilst topping up existing protection. It can be applied not only to paintwork but also rubber, plastic, bare metal and chrome. Before use, shake the bottle well. Then, making sure that the surface is cool to the touch first, apply Rapid Detailer sparingly to the affected surface. Using a microfibre cloth, spread over the surface and polish to a gleaming finish.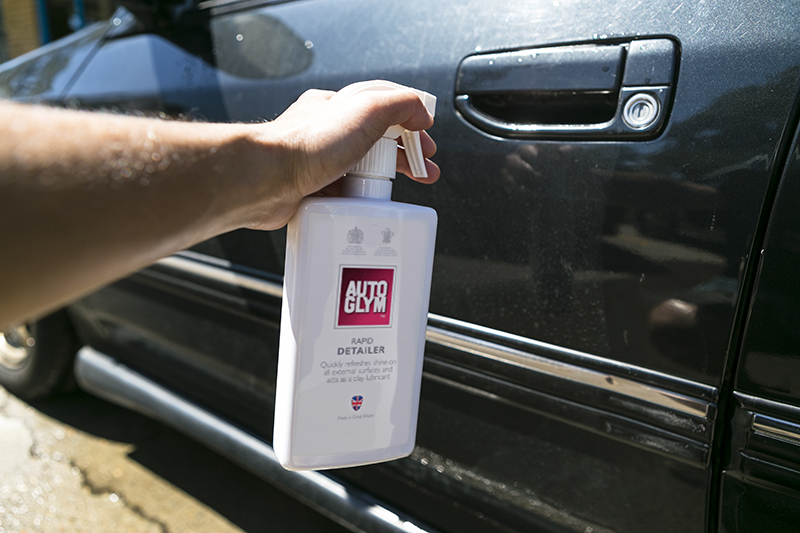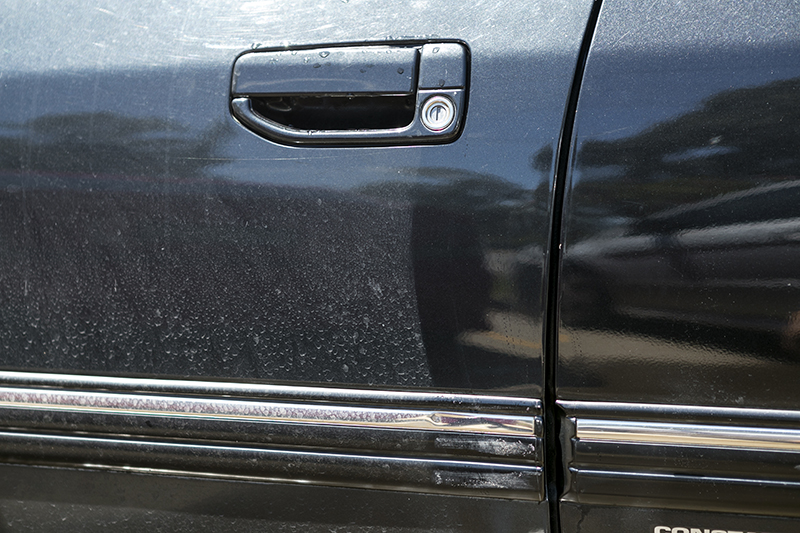 For getting rid of pesky marks and smudges like fingerprints on glass surfaces, Autoglym Fast Glass is a must-bring product to car shows. Fast Glass can be used on glass, mirrors, Perspex, acrylic and plastic windows. It's also free from abrasives and ammonia, making it safe for use on tinted windows. Fast Glass has been developed to be extremely easy to use. Simply spray a light coating onto the glass and spread with a microfibre cloth. Then it's just a matter of buffing the surface to a crystal clear finish, making sure to turn the cloth regularly.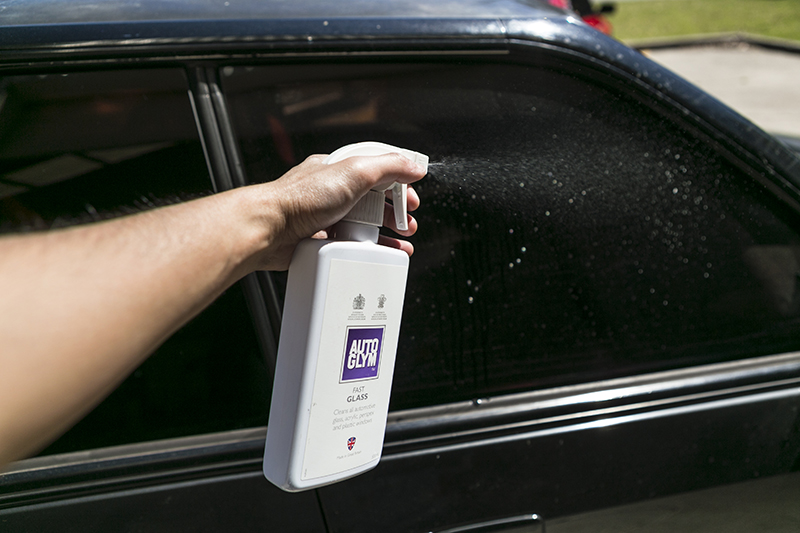 A small detail, but an important one at that, shining tyres are a must when displaying a car. Autoglym Instant Tyre Dressing restores that natural black sheen to sidewalls of your tyres in just a matter of seconds. Apply a thick coating to the sidewall of clean tyres and allow to dry. For a matt finish, wipe away any excess with a clean microfibre.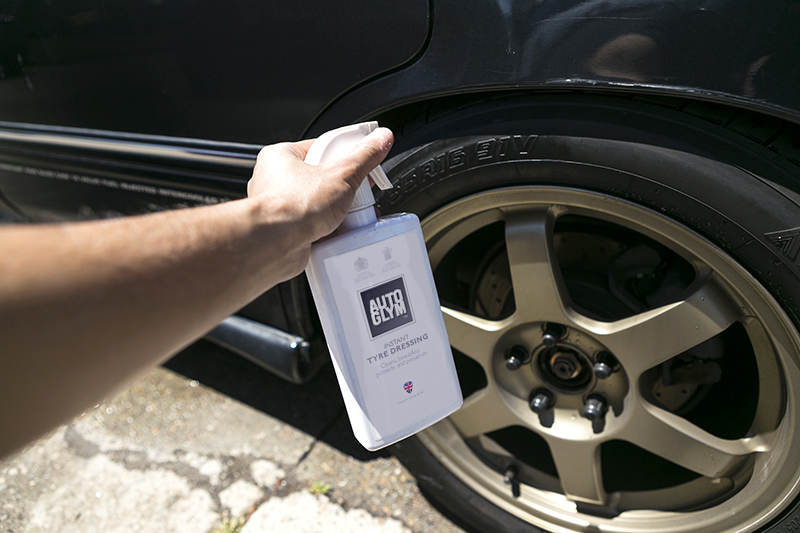 For your microfibre needs, be sure to pack a Autoglym Hi-Tech Finishing Cloth in your detailing bag for your next car show. Made from a specially selected microfibre weave, the Hi-Tech Finishing Cloth is the perfect companion for all of these Autoglym products.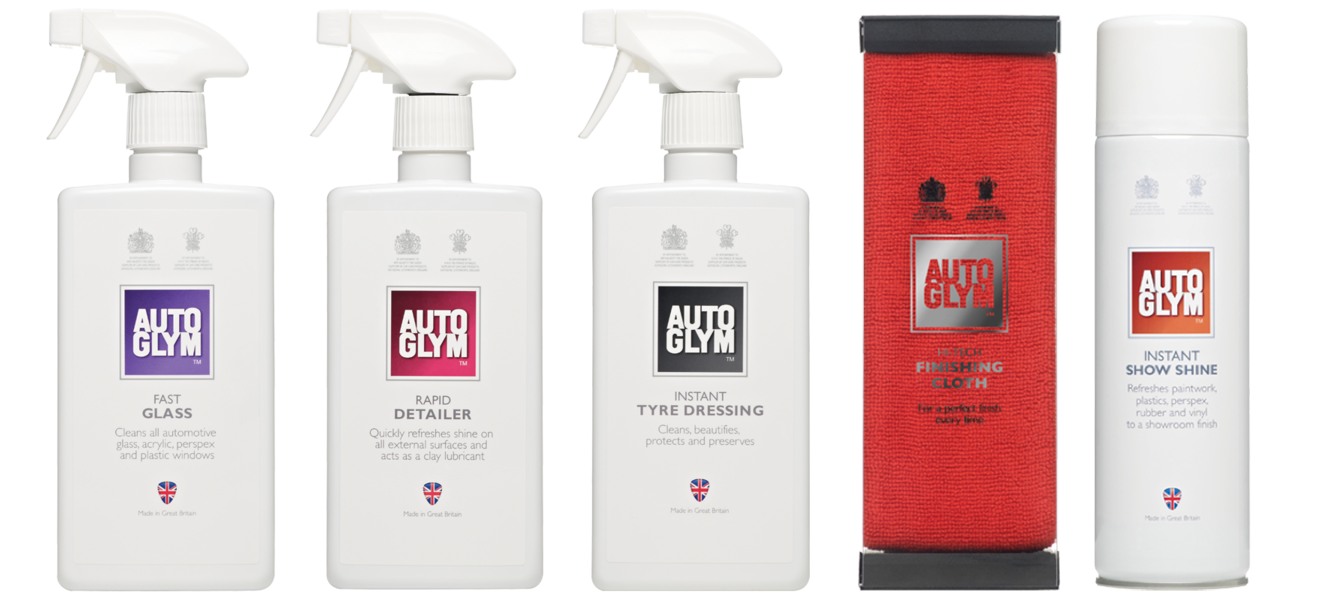 Follow us
Autoglym Australia Website
Autoglym Australia Facebook
Autoglym Australia YouTube Channel
We are here to help you
If you require car care advice or you're unsure on which Autoglym product to use for a specific task, please leave a comment below or head to Autoglym Australia for more information.