With winter quickly approaching, early morning fog or late night condensation is a common occurrence. Because of this, the chances of environmental contaminants such as road grime and dirt are more likely to stain and stay on your windows. This reduces visibility, makes your eyes grow tired quicker and can cause safety issues at night when driving. Dirty glass also make your whole car look dirty.

Why do you use an Automotive Glass Cleaner.
Vehicles are exposed to much more than a stationary house window under the eaves of your house or shower screens in the bathroom. Household glass cleaners are designed to combat the chemicals used in the showers such as soaps – not road grime, windscreen washer fluid, acid rain, magnesium and calcium that you will find on your vehicle. A bathroom glass cleaner will help to clean the glass but will not achieve a perfect finish everytime.
Glass is not flat.
Like most things under a microscope glass, it is not completely flat, filled with tiny pot marks and imperfections. Daily driving will add to these imperfections over time. It's these imperfections that trap and hold contaminants on the surface.
Knowing which type of cleaner to use and why.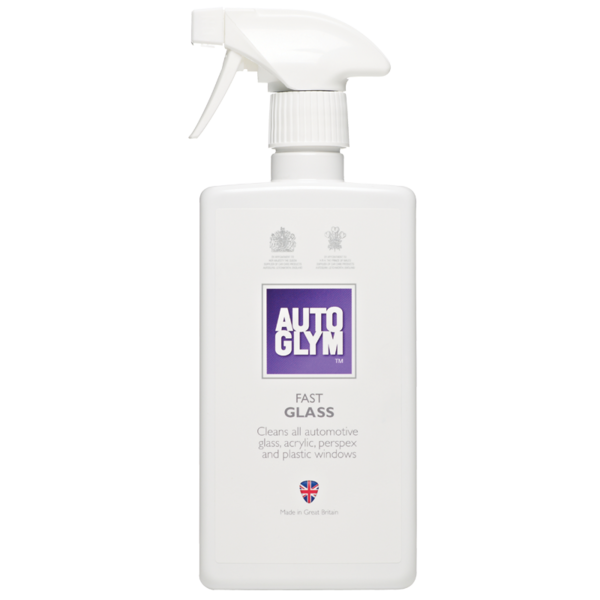 Autoglym has produced two different glass cleaners for a reason. One is a traditional spray type which is free from abrasives, silicones and waxes. It is also safe for workshop environments, being free of silicone and is great for motorsport cars that use weight saving perspex and plastics.
To begin, simply give a light spray of Autoglym Fast Glass onto your windows, then spread around with a microfibre cloth and buff to a crystal clear, smear free finish. The spray is also perfect for soft internal aftermarket tints that the more heavy duty cleaners with abrasives can scratch or make cloudy.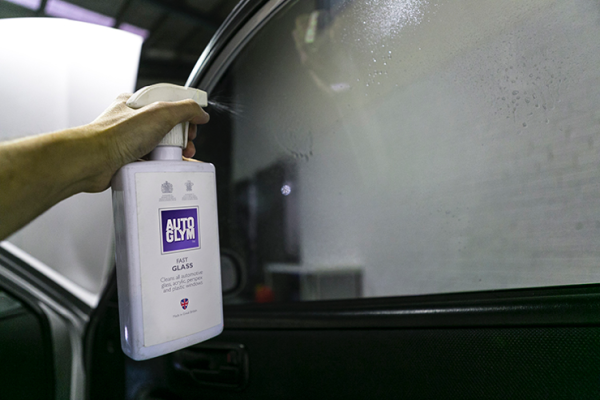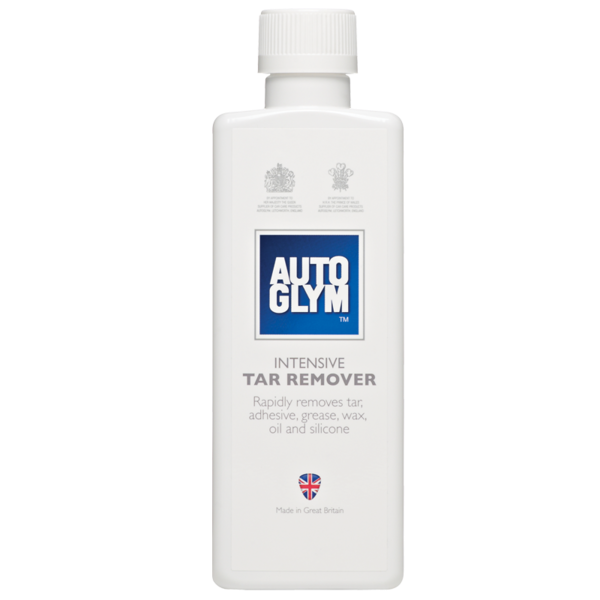 Our other window cleaner is called Car Glass Polish. As the name suggests, It is a soft cream that is polished into the glass, much the same as our Autoglym Super Resin Polish . The soft cream is designed to cut through the road grime quickly and penetrate deep into the glass imperfections. What's more is that it provides a hydroscpic layer on the glass that promotes quick water run-off.
As Glass polish is lightly abrasive, it is not suitable for tinted windows or tint films unlike Fast Glass. It is however fantastic on the inside of the windscreen as it prevents air conditioning fogging when starting up on a cold morning.
If your windows have tough wiper streaks, mild water spots and grime, this is when you need to bring out the polish.
How to Apply.
Begin by shaking the bottle of Autoglym Car Glass Polish.
Then pouring a small amount onto a polish pad or clean microfibre cloth and apply in a circular motion. Increase pressure if the stains are stubborn and hard to get rid of.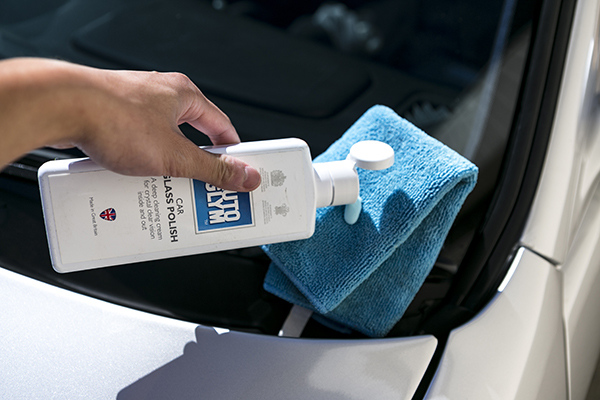 Apply by lightly polishing your windows in a circular motion leaving a thin even film on your windows, leave the polish to dry to a haze for a minimum of 5 minutes before buffing clean with an Autoglym Hi-tech Finishing Cloth.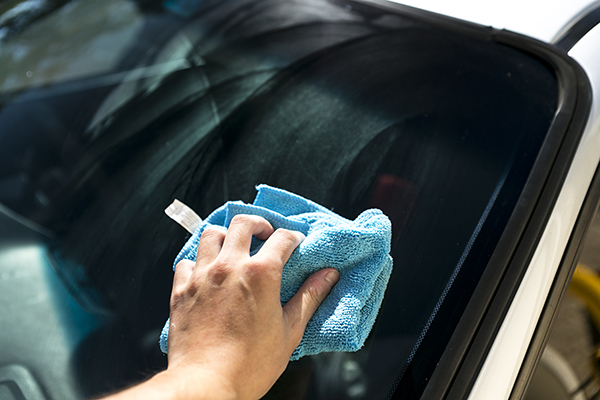 To go the extra mile, if your window wipers are not very effective, chances are they need a clean as the rubber strip on the wiper blades collect dirt overtime, Autoglym Car glass polish is a great tool for the job.
Follow us
Autoglym Australia Website
Autoglym Australia Instagram
Autoglym Australia Facebook
Autoglym Australia YouTube Channel
We are here to help you
If you require car care advice or you're unsure on which Autoglym product to use for a specific task, please leave a comment below or head to Autoglym Australia for more information.