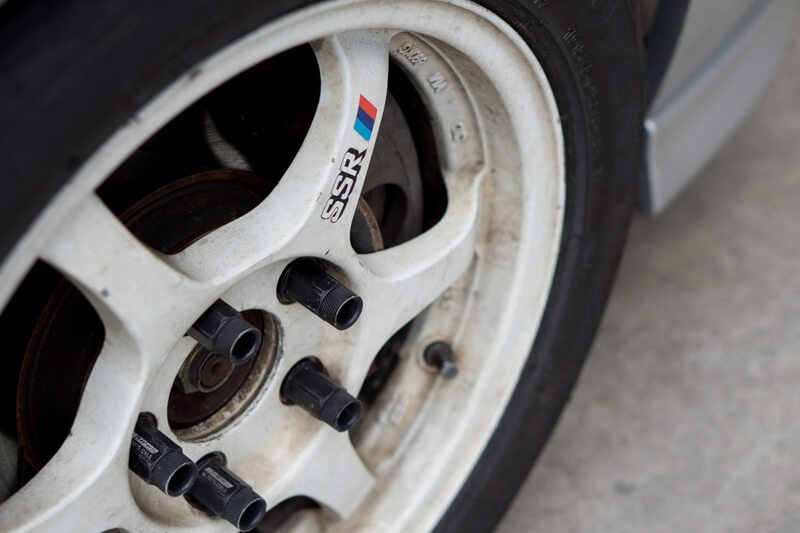 Let's face it, if you're into the occasional spirited drive, a track hack or even just spending your morning commute in traffic, chances are your wheels are going to become dusty and dirty over time.
Wheels are the dirtiest and most time consuming part of your regular wash. Cleaning them with a sponge and wash will remove light dirt and stains, though it's the tough stuff which will transform your wheels when removed
Autoglym has three simple steps to the perfect wheels, to make your car stand out, and make cleaning your wheels a breeze down the track. So here's what you're going to need…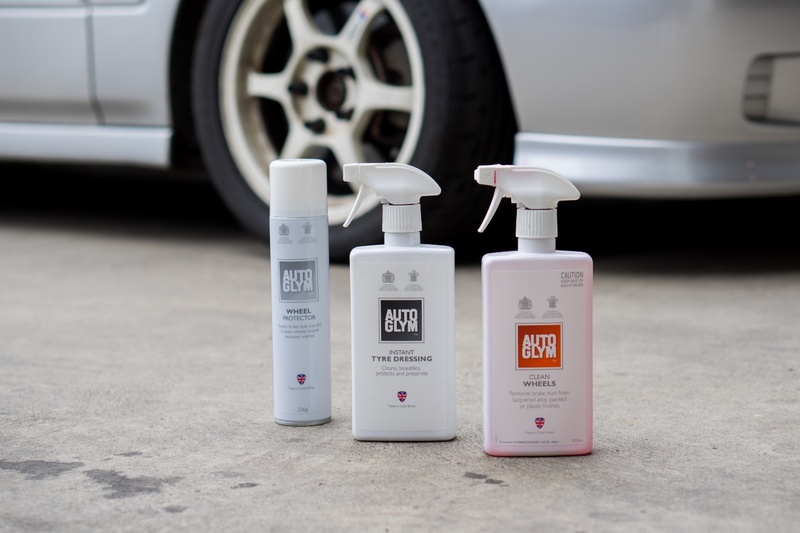 Clean wheels removes brake dust and other traffic film to get your wheels looking brand new. Instant Tyre Dressing provides a natural sheen finish and improves the look of dirty or stained tyres. Wheel Protector seals the deal with a durable barrier to minimise brake dust adhesion and keep your wheels cleaner for longer.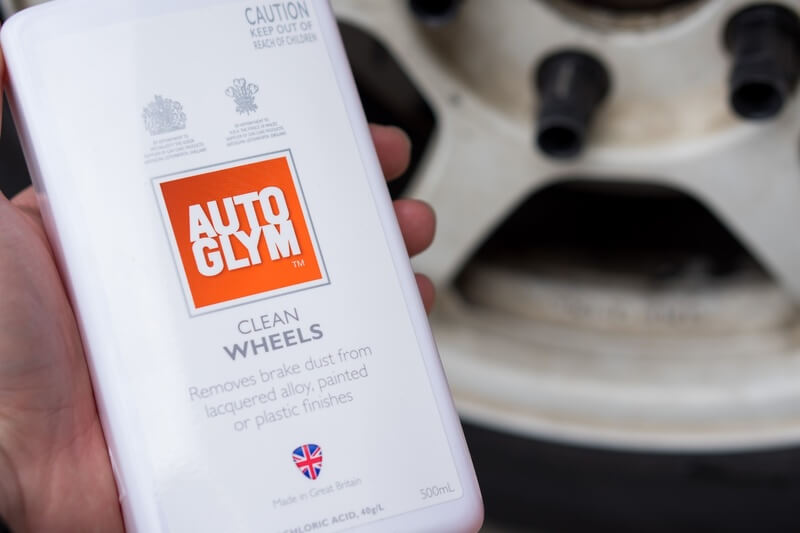 Starting with Clean Wheels, ensure your wheels are cool to the touch and have a brush, sponge or cloth handy to help loosen any tough dirt and grime.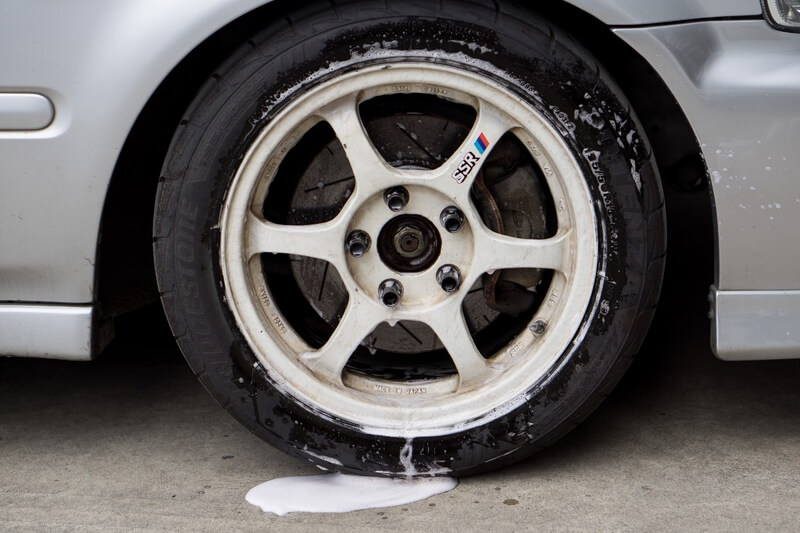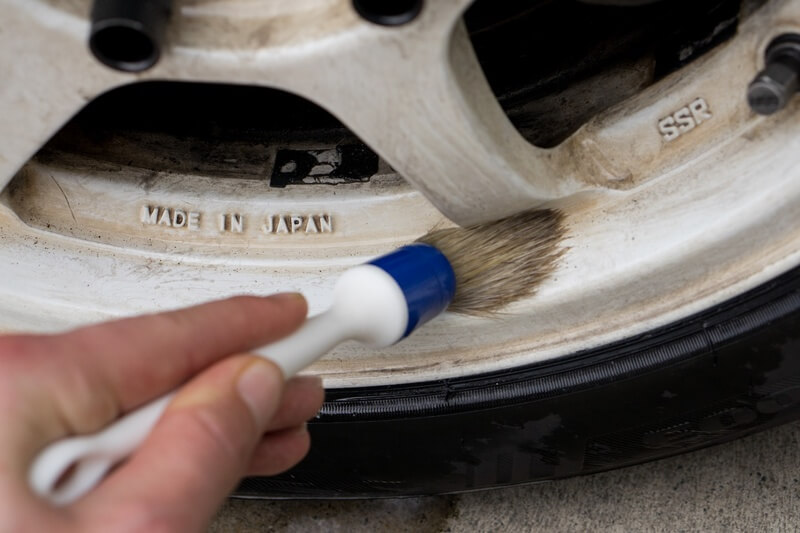 Spray the wheels completely with the product and agitate the surface to loosen dirt. This acid based cleaner is TOUGH on grime, though not compatible with all wheel surfaces. If you are not sure of the finish on your wheels use Autoglym Custom Wheel Cleaner as an alternative.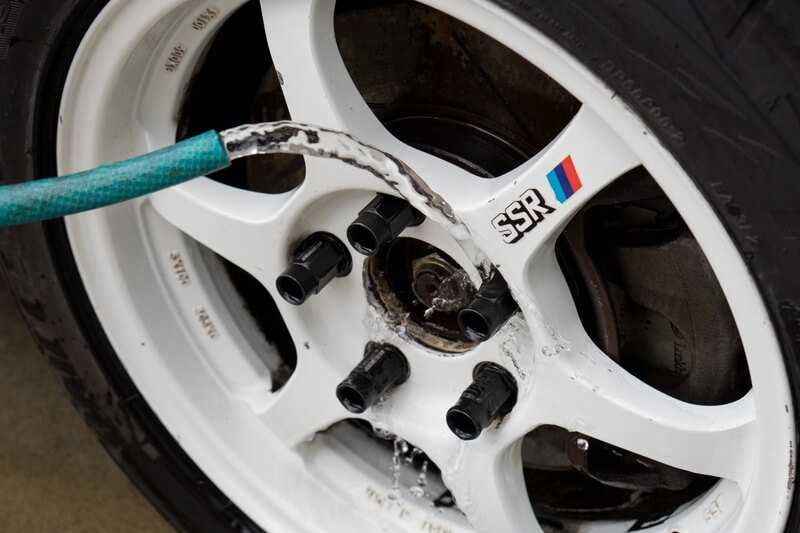 Once you are satisfied every corner of the rim has been cleaned rinse the wheel with a hose to wash of excess product; repeat if necessary on heavy deposits.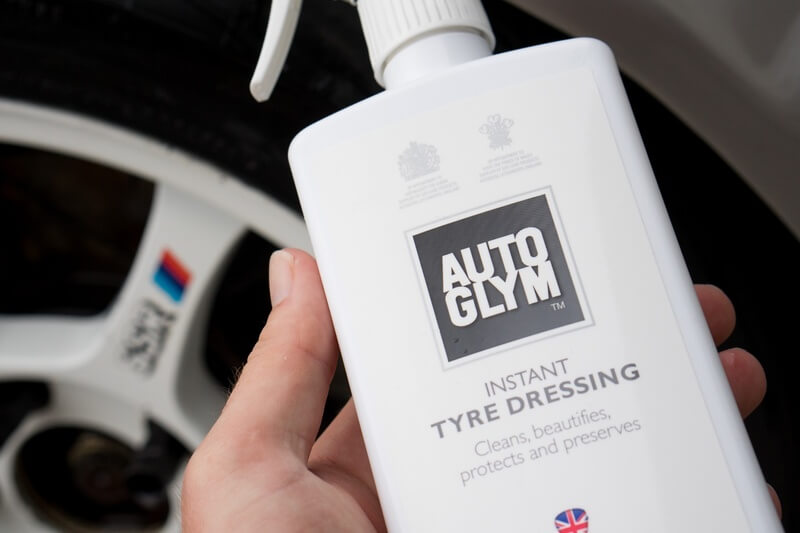 Now that our wheels are nice and clean, we want to get the tyres looking just as good! Clean wheels and dirty tyres just don't look right. Instant Tyre Dressing cleans and provides a natural finish to the tyre that will last, is not sticky and won't attract dust or fling up the side of your car when driving.
Spray onto wet or dry tyres and allow the product to dry to a clear sheen; use a cloth to wipe any excess product from the surface.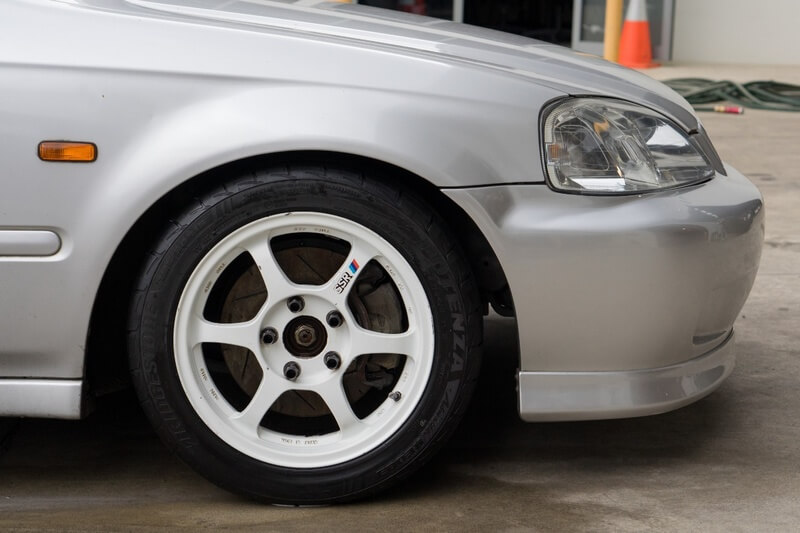 The result is a black, yet not wet look. This natural finish does not scream tyre shine like other traditional products, instead leaving a like new appearance and durable protection.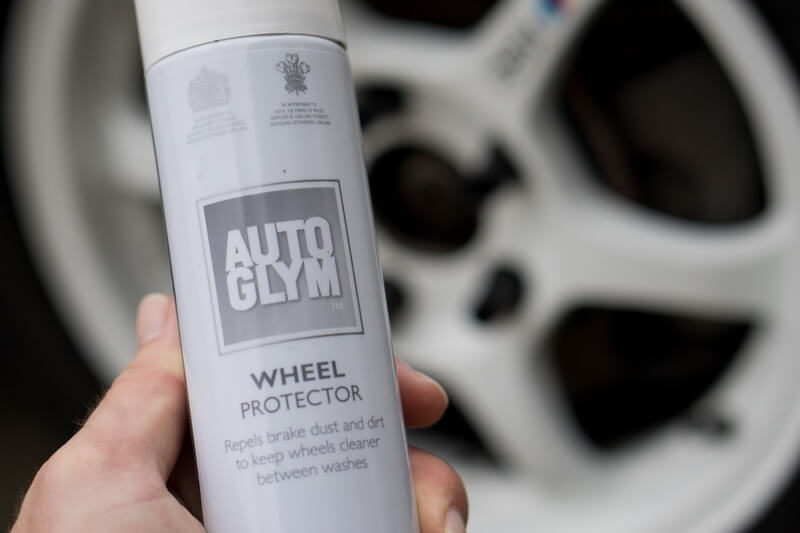 The final stage to the ultimate wheel clean is Wheel Protector, this spray on barrier repels brake dust and dirt to keep wheels clean for up to 6 weeks. This means you won't need to touch the wheels when performing your weekly wash, making the cleaning process much quicker.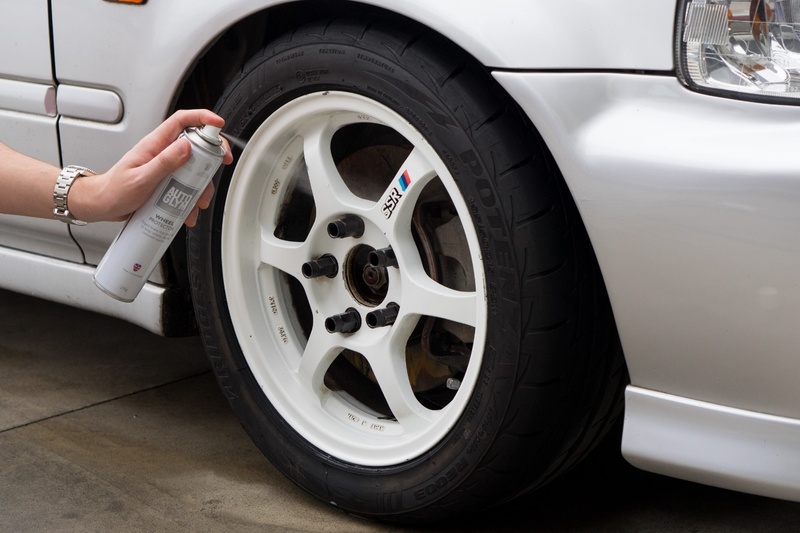 Ensure your freshly cleaned wheels are dry and cool as any moisture will cause white streaks; it's a good idea to give the wheels 30 – 60 minutes for any moisture to evaporate. Shake the can well and spray an even coating that covers the wheel surface fully. It is important that you allow time for this product to dry not touching or wiping the wheels once the product has been applied.