Alcantara is a synthetic suede like material that is made from 68% polyester and 32% polyurethane. This ensures the material is highly durable and resistant to stains. Commonly used in interiors of high end cars, Alcantara can turn dirty and ugly over time if it is not carefully washed regularly.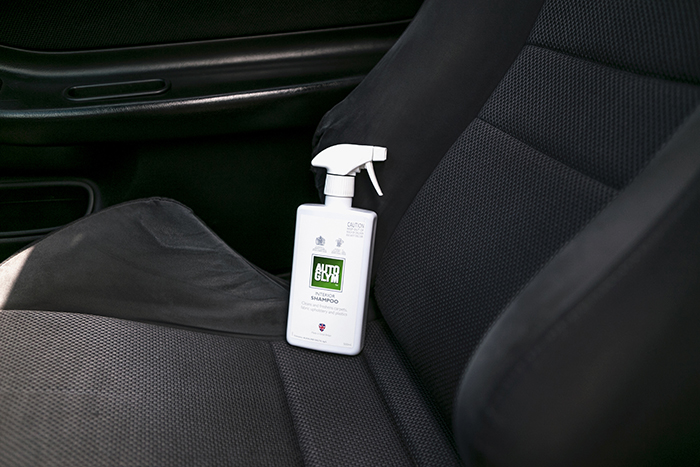 As it is a synthetic suede lookalike,  cleaning Alcantara needs care. Leather interior cleaning products are usually unsuitable for Alcantara. It is recommended to use a very mild detergent and a soft brush to agitate and remove the dirt, then a damp white cloth to dry the areas. Here we will go through what is required.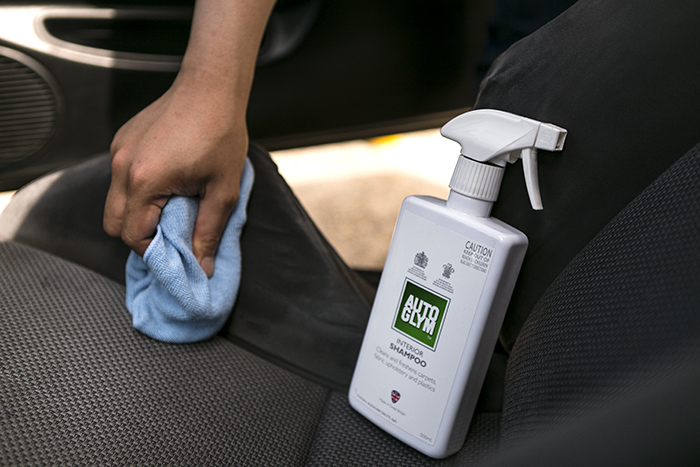 Gently rub the Alcantara with a damp, terry cloth. Use a white cloth if possible, to prevent any discolouration. Spray Autoglym Interior Shampoo on a damp terry cloth, and test it on a small inconspicuous area before proceeding.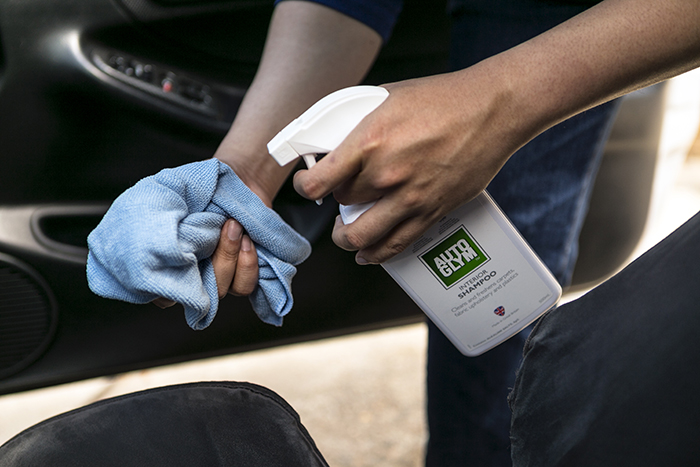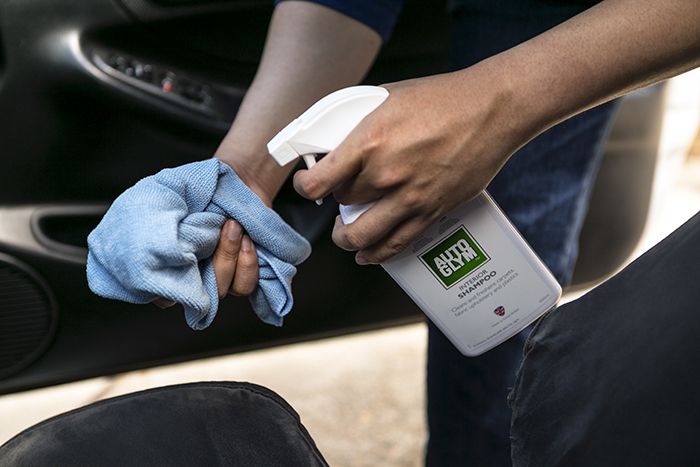 Spray a light amount on the damp cloth and gently wipe down the Alcantara.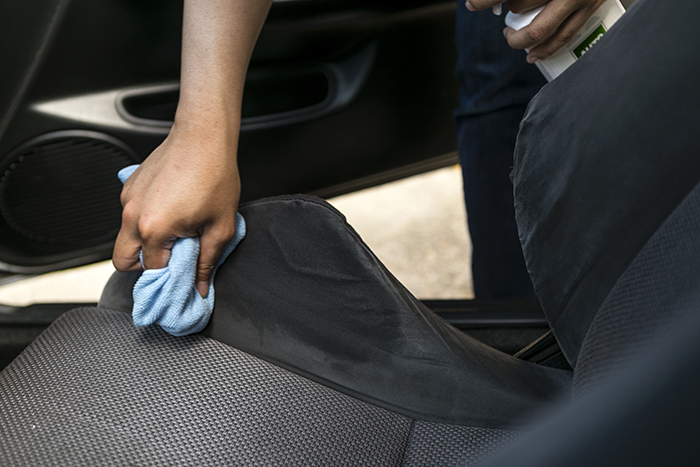 Turn over frequently to avoid build up.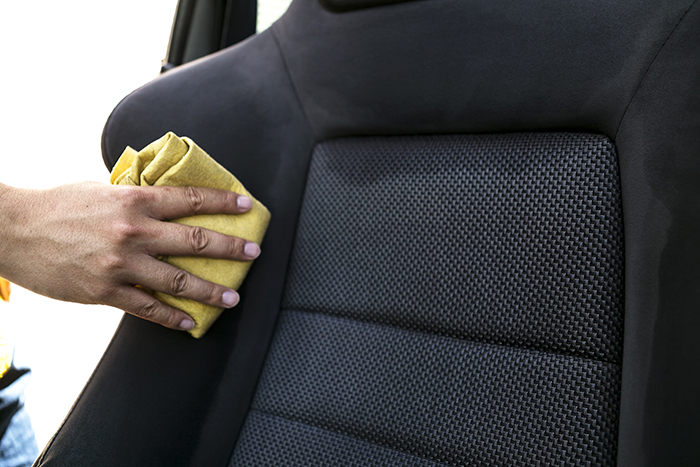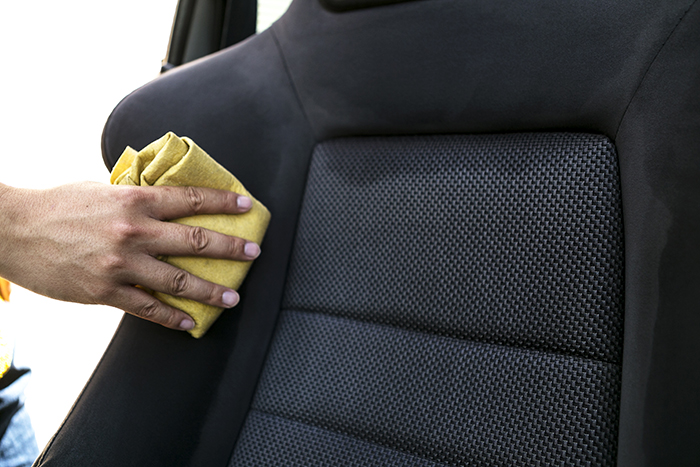 After a few wipes, rinse the cloth in clean, tepid water and repeat step 2. Ensure the cloth is only damp, and not dripping with water.
For stubborn dirt, use a soft bristle brush to gently agitate, before wiping again.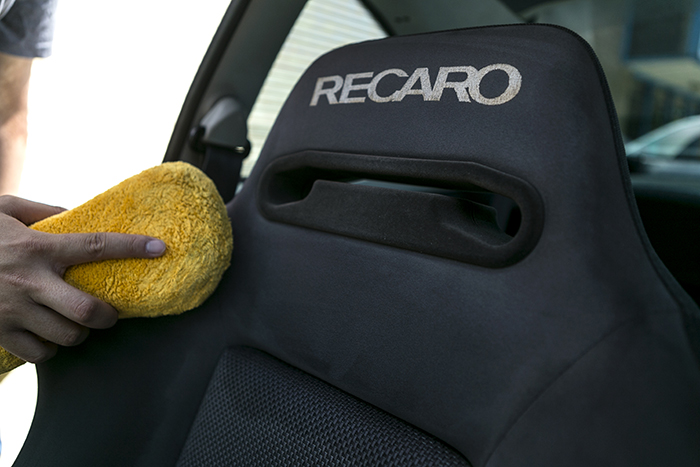 Once you are satisfied with the result, gently wipe it down with a terry cloth to remove any foam or residue on the seat.
Leave the windows open halfway to let the Alcantara dry.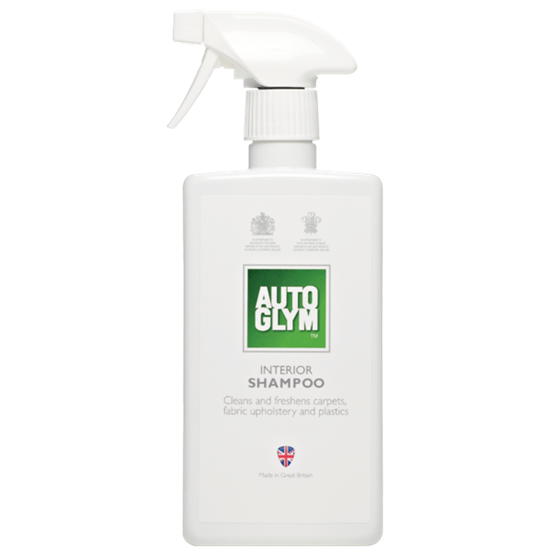 Follow us
Autoglym Australia Website
Autoglym Australia Facebook
Autoglym Australia YouTube Channel
We are here to help you
If you require car care advice or you're unsure on which Autoglym product to use for a specific task, please leave a comment below or head to Autoglym Australia for more information.