As Spring is in full force, the temperature is rising and insects are active and plants blooming, so it is important to keep your paint free from contaminants that may cause troubles in the long run by regular washing and taking care of the paint work.
Tree Sap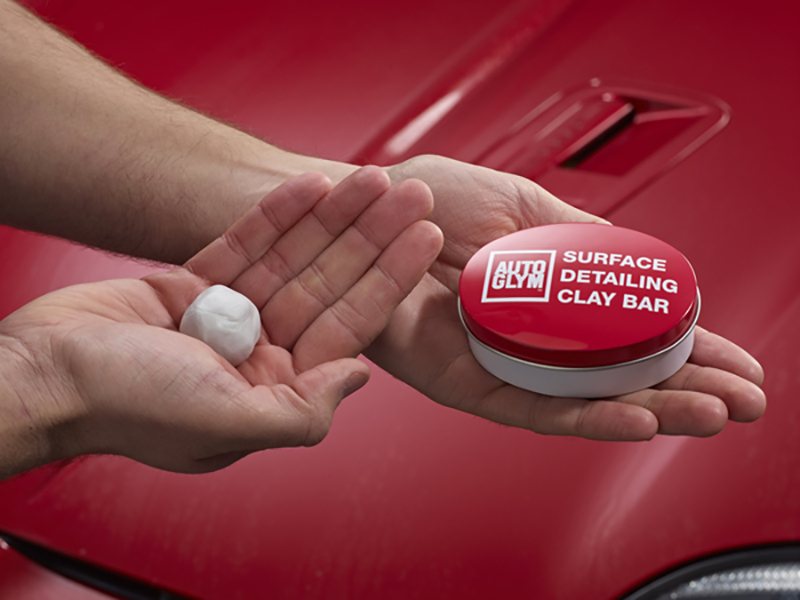 Tree sap, flower and grass can dry and harden over time and bond with your paintwork, making it tough to remove. To begin cleaning, give your car a thorough wash with Autoglym Bodywork Shampoo Conditioner to loosen and remove any fresh build-up. For stains that are stubborn to remove, give the car a once over with our Surface Detailing Clay Kit
If washing and applying a clay bar doesn't do the job in some areas, carefully apply Intensive Tar Remover on a clean cotton cloth and apply directly onto the tree sap/troubled area. Allow 1-2 minutes for the solution to dissolve the sap, then simply wash or wipe off.
For full care, we recommend using Autoglym High Definition Cleanser followed by a quick Aqua Wax or High Definition Wax to give your paintwork a protective coating.
Removing insects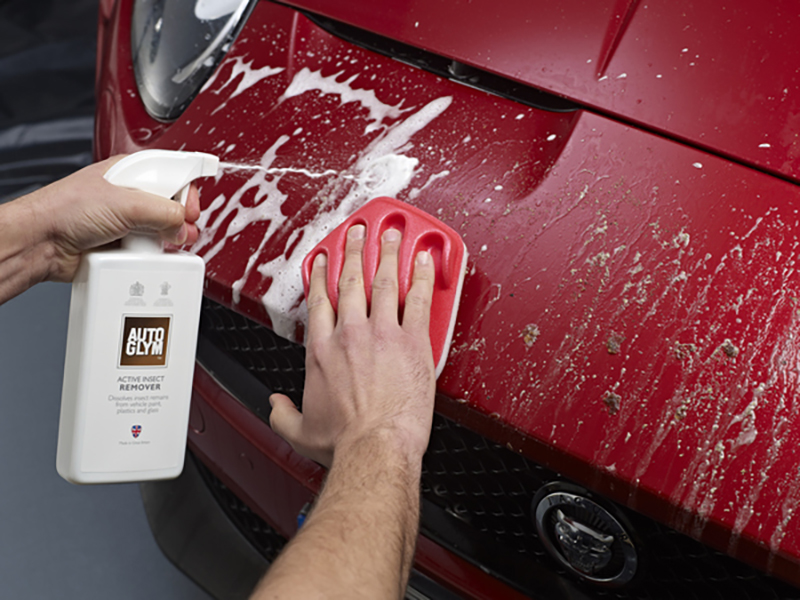 With bugs and insects being active during the warmer months, there's a good chance you might have collected a few during regular driving. There bugs can stain and ruin your paintwork if left untreated. To remove, simply spray on Autoglym Active Insect Remover, which is a rich concentrated foam formula that work wonders on paintwork, glass, your front number plate and lights.
After letting the solution soak on the affected area the bug mess should start to dissolve and loosen, ready to be wiped off or hosed off during washing routine.
 Window polishing and cleaning
Windows need regular care and maintenance to make sure they are clean of dust and dirt to provide high visibility for safe driving. Autoglym Fast Glass is a handy spray on, wipe off product that cleans glass, mirrors, Perspex, acrylic and plastic windows on both the inside and outside of your car. Simply spray on and buff off with a clean microfibre towel to reveal a dirt-free window.
For windows with tough stains, simply apply Autoglym Car Glass Polish onto a clean microfibre towel and polish away stains (do not use if you have window tint or your windows are Perspex, acrylic or plastic).
Regular washing and waxing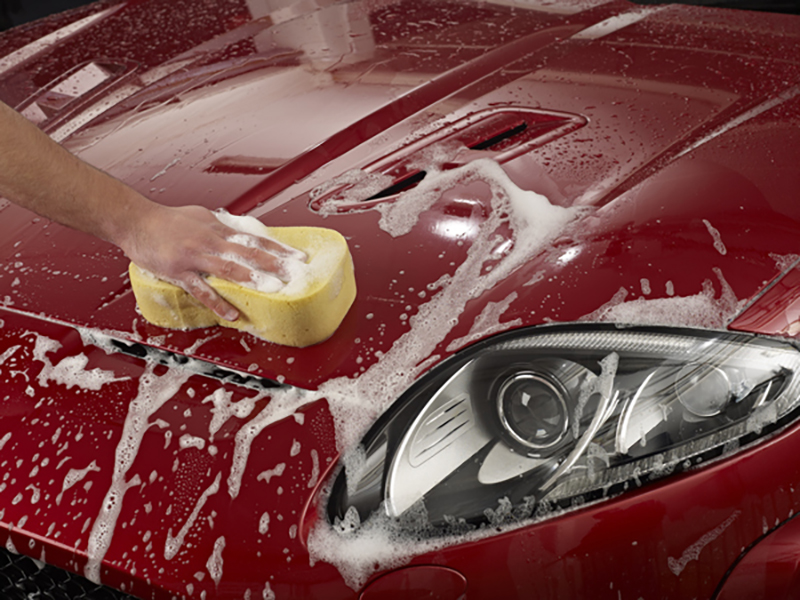 Keeping your car clean is easy with Autoglym Bodywork Shampoo Conditioner. Simply hose your car thoroughly, then place two capfuls of product into a 10-litre bucket of water and wash the car from top to bottom. Remember to work quickly in a cool, shaded environment to avoid the shampoo drying up.
Once your car is clean of any dirt, grime and bonded contaminates, give each individual body panel a spray or two of Rapid Aqua Wax while your car is still wet; this will give your paintwork a protective coating against future contaminants.
Simply use your chamois as normal to dry the car, revealing a brilliant shine.
Follow us
Autoglym Australia Website
Autoglym Australia Facebook
Autoglym Australia YouTube Channel
We are here to help you
If you require car care advice or you're unsure on which Autoglym product to use for a specific task, please leave a comment below or head to Autoglym Australia for more information.