Wheel cleaning is one of the most important stages of a complete vehicle clean, and using the right wheel cleaner can make all the difference.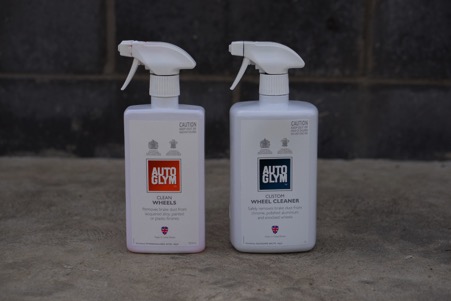 There are countless wheel-related products available on the market, with each claiming to be the perfect solution to your wheel cleaning woes. Let's have a look at what Autoglym wheel products will best suit your car.
Autoglym Clean Wheels is the perfect cleaner for regular alloy wheels. The fast-acting formula removes dirt and brake dust from your wheels quickly, effectively and safely, and is suitable for lacquered alloy, painted and plastic finishes.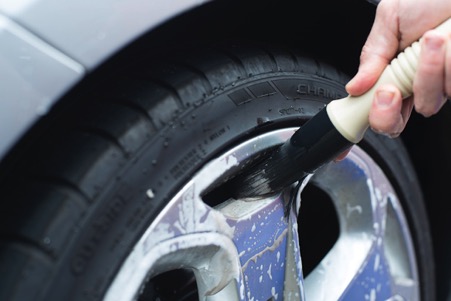 Certain types of wheels are manufactured from chemically sensitive metals. In this case traditional wheel cleaners can't be used, so an acid-free cleaner is required. Autoglym Custom Wheel Cleaner is suitable for all wheel types including alloy, lacquered alloy, steel, chrome, painted, anodised and plastic finishes.
After applying the correct wheel cleaner to your wheels, the Autoglym Hi-Tech Wheel Brush is your best friend when it comes to removing any brake dust or road grime that might be hiding in the details of your wheels. Even with repeated use the brush is designed to retain its rigidity and shape thanks to specially designed synthetic strands.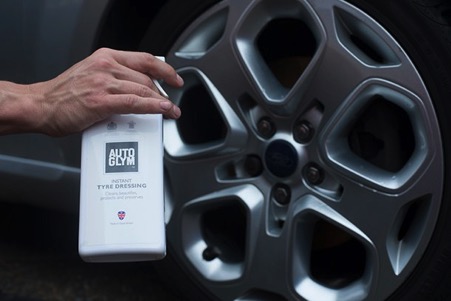 Now your wheels are clean, the next step is to dress your rubber. Autoglym Instant Tyre Dressing will return the look of your tyres to a natural black sheen, saying goodbye to that ugly faded grey appearance.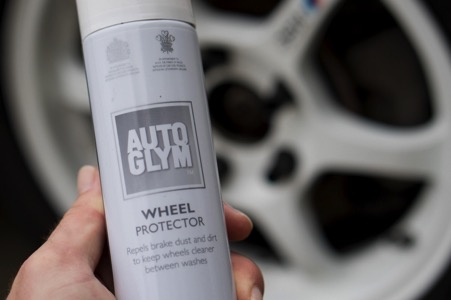 To keep your wheels clean for longer use Autoglym Wheel Protector, which is a hydrophobic spray sealant that creates a durable barrier from external contaminants and repels brake dust. Apply a quick spray over the surface of your clean and dry wheels. It is important that the wheels are 100 per cent dry before this product is applied. Any moisture can cause light hazing, which is easily wiped off.
If you'd like to find out where to buy Autoglym products, or just want more information, head over to Autoglym Australia.