Having a routine makes cleaning your car quicker and easier. By following these simple steps, we show how it's possible to clean your car in less than 30 minutes.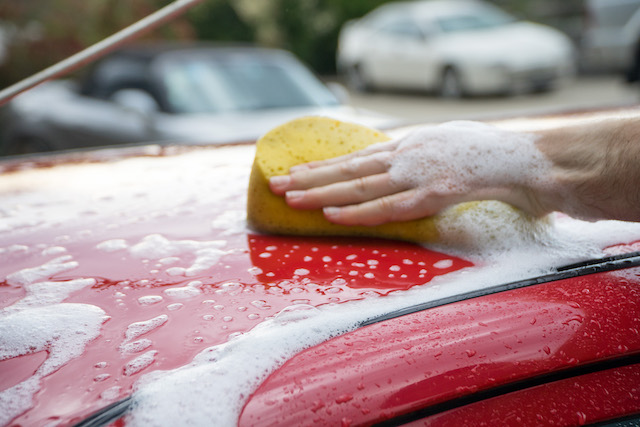 First up grab your bottle of Autoglym Custom Wheel Cleaner and apply it to the surface of your wheels. Using your Autoglym Hi-Tech Wheel Brush, scrub any hard to get to spots to remove stubborn brake and road grime deposits.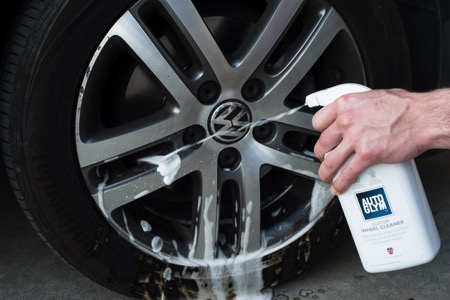 Bodywork is the largest component of your car to clean, and has a big impact on the overall appearance. Firstly, you want to grab your pressure washer to blast/remove all dirt and grime from the exterior, providing a clean surface to work with. Next you want to grab yourself a bucket and a bottle of Autoglym Bodywork Shampoo. Place three capfuls into a bucket and add 10 litres of water.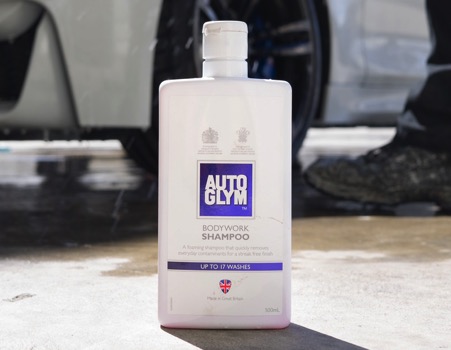 You want to start from the top down, beginning with the roof; this ensures already washed panels are not contaminated with run off. Remember to rinse off excess detergent to make sure it doesn't dry on the paint in warmer conditions.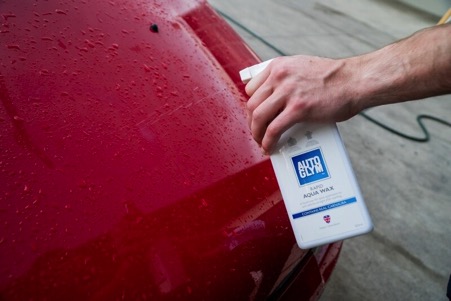 Next step is to grab a bottle of Autoglym's Rapid Aqua Wax. You don't have to worry about drying your car before applying it, and when you do apply it, you just simply spray it on.
Simply apply by spraying the wax on each panel twice. You can use Rapid Aqua Wax on paintwork, glass, or plastic. Next you want to use a microfibre cloth to spread the wax over the car. Next step is to buff the wax off the car using a new microfibre cloth. Overall you're saving lots of time because you're waxing and drying the car all at once.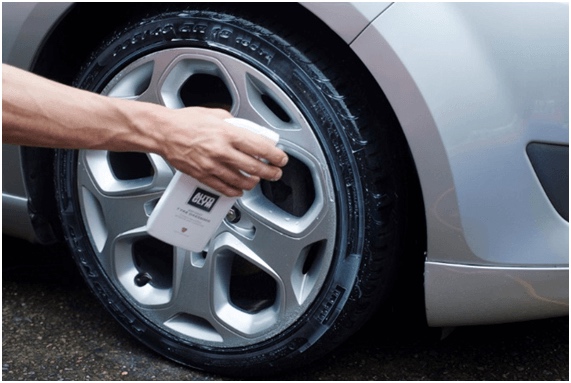 To give your car the complete look coat your tyres with Autoglym's Instant Tyre Dressing for a fresh, natural black sheen; for best results ensure the tyre side walls are free of dirt and old coatings.
All up this process took us less than 30 minutes to complete, proving even when you don't have much time you can still get a striking result.
If you'd like to find out where to buy Autoglym products, or just want more information, head over to Autoglym Australia.