While driving around on a daily basis, you may find yourself resting your elbow on the door trim or centre console, not realising that you may be leaving behind a trail of dirt, sweat or grease from general activities. The marks can cause discolouration, so it's ideal that you clean your interior regularly with Autoglym Interior Shampoo before it does irreversible damage to the trim.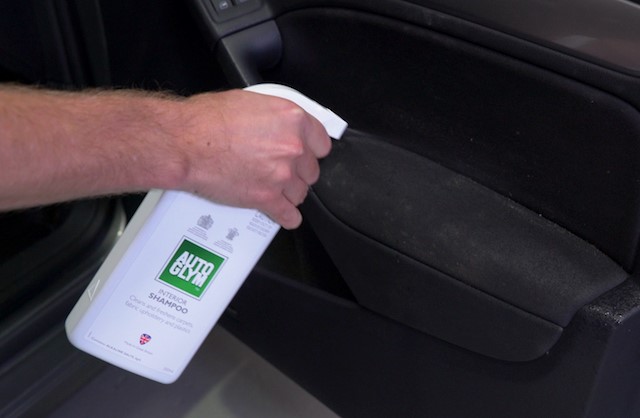 With Autoglym Interior Shampoo, we make cleaning quick and easy with our quick spray and wipe off solution, which also leaves a fresh fragrance behind to create a pleasant driving experience.
For those with leather interior, please use Autoglym Leather Cleaner instead, which contains a pH neutral formula designed for leather trim as the surface is chemically sensitive.
To begin, remove anything you may have inside your door storage compartment or centre console unit, then, shake and apply a layer of Autoglym Interior Shampoo in a sweeping motion onto the surface of the area ensuring an even coverage.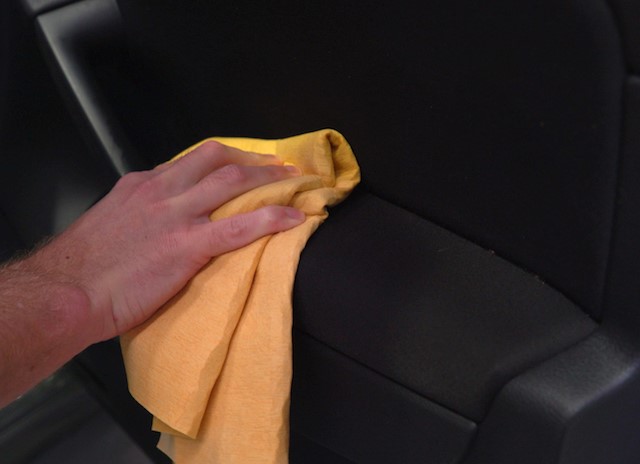 Use either a soft sponge or a damp cloth to agitate the surface to lift the dirt or grime from the panel.
All you need to do then is simply wipe over the area with a clean, damp Autoglym Hi-Tech Aqua-Dry, rinsing it frequently into a large bucket of clean water to lift up any dirt and grime from the fabric.
Remember to do this regularly to keep your interior in top condition!
Follow us

Autoglym Australia Website
Autoglym Australia Facebook
Autoglym Australia YouTube Channel
We are here to help you
If you require car care advice or you're unsure on which Autoglym product to use for a specific task, please leave a comment below or head to Autoglym Australia for more information.