During the lifetime of car ownership, drink spills can happen from time to time. Whether it's from going over a speed bump with your morning coffee or a leaking milk carton from grocery shopping, accidents can happen. So we're here to tell you about our quick, effective way to clean up your interior using Autoglym Interior Shampoo. This product will help you clean up spills in minutes while leaving behind a fresh fragrance.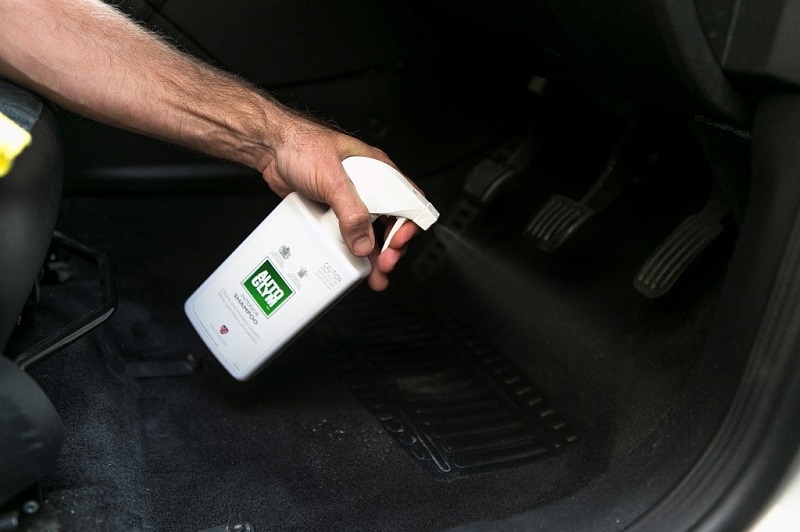 When drink spills are left untreated, it can stain the fabric and bacteria can start to grow, creating a less then pleasant environment inside your car. It's ideal to remove spills as soon as possible.
To clean up spills, first, soak up any excessive liquid with an Autoglym Hi-Tech Interior Microfibre or Sponge.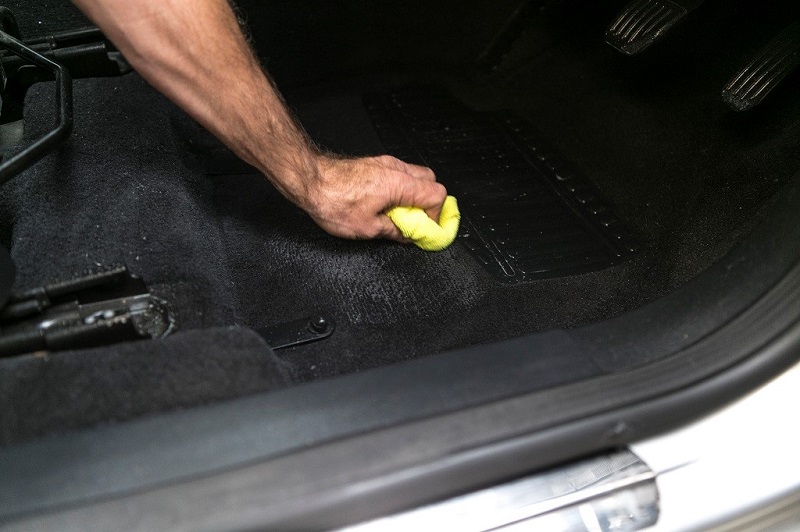 Then, once it is ok, simply spray Autoglym Interior Shampoo on the affected area in a sweeping motion ensuring an even coverage.
While the solution is soaking into the fabric, dab the area with a damp sponge, Hi-Tech Aqua-Dry or Micro Fibre Drying Towel to absorb and agitate the spill while removing it from the surface. Rinse the cloth frequently in a large bucket of water. Repeat process if spill is visible.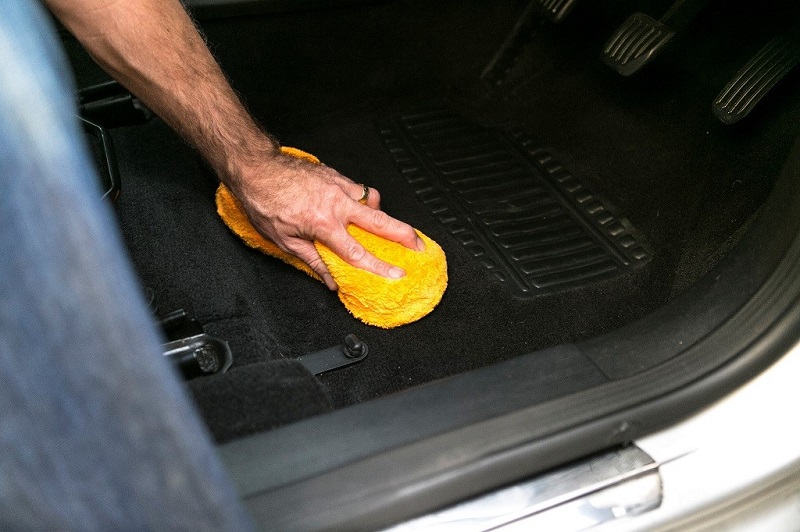 Autoglym Interior Shampoo is not only for seats, carpet and floor mats,  but it's also useful for head linings, dashboards, steering wheels and switches as well (if your vehicle has a leather interior, you'll need to use Autoglym Leather Cleaner, which is pH neutral designed to be safe for leather application).
Here's a video demonstrating how to remove stains with our Interior Sampoo
Follow us
Autoglym Australia Website
Autoglym Australia Facebook
Autoglym Australia YouTube Channel
We are here to help you
If you require car care advice or you're unsure on which Autoglym product to use for a specific task, please leave a comment below or head to Autoglym Australia for more information.