If you've taken the time to wash your car, it's paramount that you dry it thoroughly to make sure that your efforts don't go to waste. Leaving your car to dry in the sun after a wash can lead to water spotting and streaking, making your car look dirty all over again.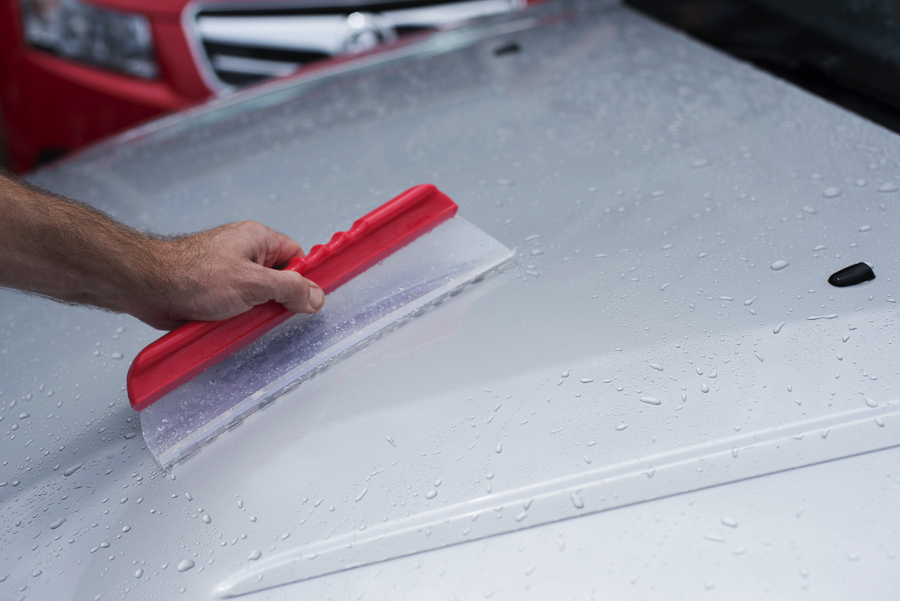 Autoglym offer a range of products to help you dry your car the right way, ensuring that you're left with a beautiful finish after each and every wash.
Starting off, we have the Autoglym Hi-Tech Aqua-Dry. The Hi-Tech Aqua-Dry is a durable synthetic chamois. To dry your car, simply wipe over the bodywork after a wash, making sure that you wipe away all of the leftover rinse water.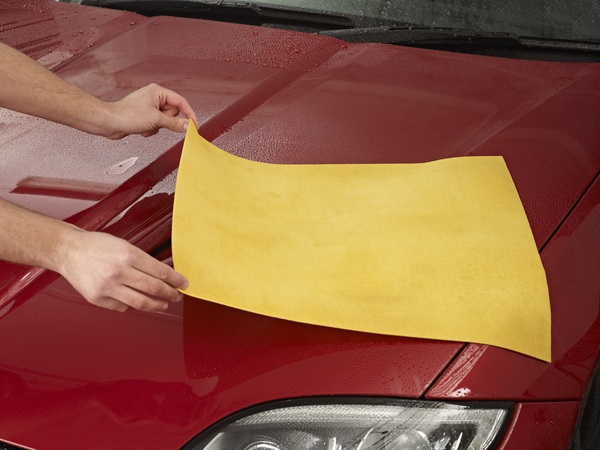 The Autoglym Hi-Tech Microfibre Drying Towel works in very much the same way. Fold the towel into quarters to give eight clean faces to work with and simply wipe away the rinse water, wringing out the towel when necessary, until your car is completely dry.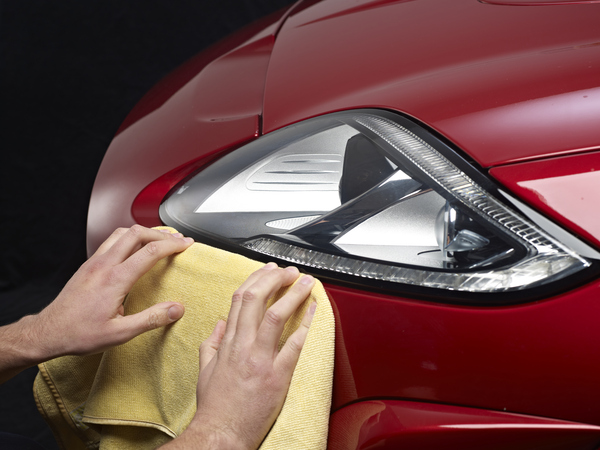 Autoglym also offers the Hi-Tech Flexi Water Blade. The Flexi Water Blade is made of surgical-grade silicone, allowing it to conform to the contours of your car. To dry, first wipe the blade clean, then going from top to bottom, wipe away the rinse water. This product will save you loads of time as it glides off the majority of the resting water to reveal a dry, clean panel. Follow it up with a quick wipe with a Hi-Tech Aqua Dry to make sure you get rid of any remaining water droplets.
Each product offers the same result, so which ever you choose is down to personal preference. And remember! Always dry your car thoroughly after a wash to ensure that you're left with a clean finish.
For more information on where to find this product head to Autoglym Australia.