Most of us spend several hours a day inside our vehicles, leaving the interior surfaces subject to all kinds of fumes, dust, dirt and grime. Over time this can make them look and smell less than fresh. Luckily car interiors are very resilient and robust and a little bit TLC can make them look and smell like new.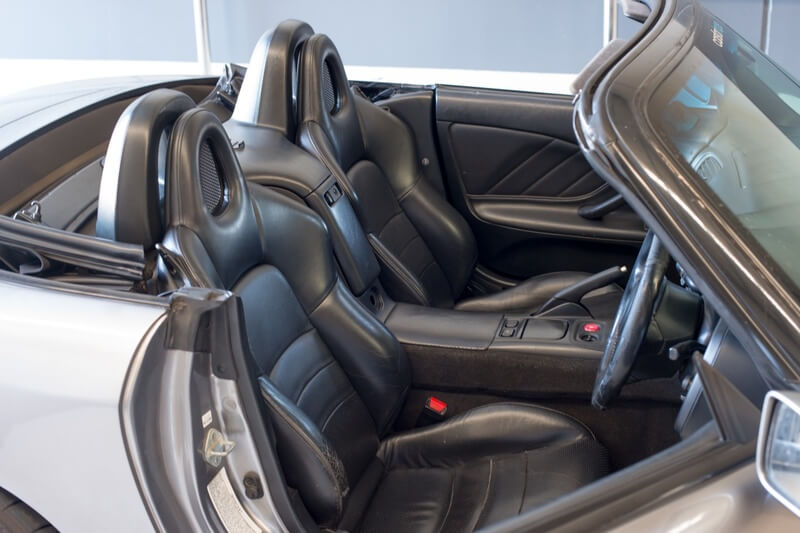 When it comes to looking after your car's interior, using the right product saves time and effort and ensures you get a result you will be satisfied if not delighted with.
We're going to be mentioning a range of products, including Autoglym Interior Shampoo, Autoglym Hi-Tech Aqua-Dry, Autoglym Leather Cleaner, Autoglym Leather Care Balm, Autoglym Fast Glass, Autoglym Vinyl & Rubber Care, and Autoglym Air-Con Cleaner.
Start with taking everything out of the car, including the floor mats. You want to thoroughly vacuum the floor, seats, as well as down the side and underside of the seats, extending them backwards and forwards. Use a soft brush to get into hard to reach places to dislodge dust and grim including in drink holders and air vents.
Next is giving the interior surfaces a good clean. Start at the head lining and move onto all areas around dash, then onto the seats, trim and carpets. Spray Autoglym Interior Shampoo over the area that needs cleaning and use either a soft sponge or a damp cloth and agitate the surface to lift the dirt, then simply wipe over the area with a clean, damp Autoglym Hi-Tech Aqua-Dry, rinsing it frequently in a large bucket of clean water. This is what will absorb all the dirt and grim and take it away from the surface.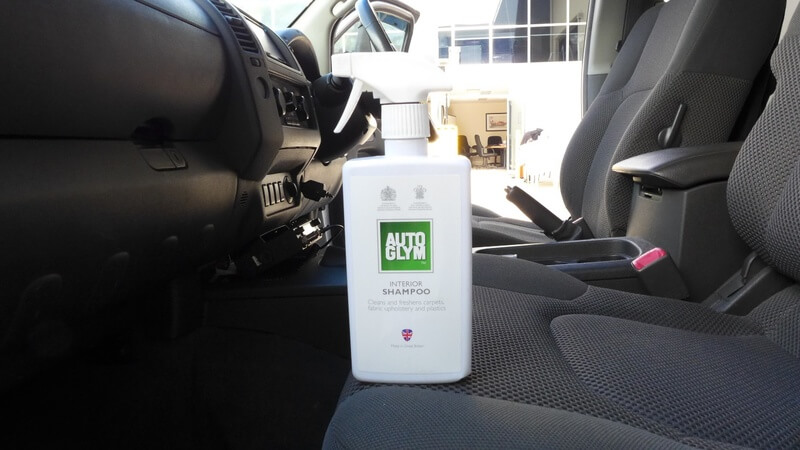 Leather trim requires a special set of products to ensure the hard wearing, yet chemically sensitive surfaces, remain in perfect condition. Autoglym Leather Cleaner is a pH neutral formula that can safely be used on all interior leather surfaces, as well as faux leather.
After vacuuming, spray the Leather Cleaner on to the surface and rub gently with a soft clean cloth, paying special attention to any prominent dirty marks. Wipe over the area with a clean, damp Autoglym Hi-Tech Aqua-Dry, rinsing it frequently in a large bucket of clean water.
With the leather now clean and dry, finishing off with Autoglym Leather Care Balm is the best way to nourish and moisturise your vehicle's leather trim.
The Leather Care Balm is best applied with a soft cloth or foam pad, gently massaging it into the surface. Wait a few minutes for the balm to fully absorb and buff off any excess with a microfiber cloth. Try and apply Autoglym Leather Care Balm twice a year to prevent cracks and to maintain suppleness. If you have perforated leather and find the Leather Care Balm is present in the holes after application, allow it to dry for about 30 minutes and buff away any excess with a try or slightly damp cloth.
Autoglym Vinyl and Rubber Care is a spray on product that restores original surface colour and provides a clear protective coating, making it perfect for plastic and rubber and vinyl components inside your car. All you do is apply it to clean surfaces or onto a cloth and wipe over the area. It can be buffed off to give a natural finish or allowed to dry to give a higher sheen, leaving a fresh lemon scent.
Dirty glass can make your entire car look dirty. Use Autoglym's Fast Glass to get rid of any fingerprints or greasy film that might have built up. Autoglym Fast Glass is free of abrasives, silicones and waxes and leaves no residue. All you do is spray on and wipe off.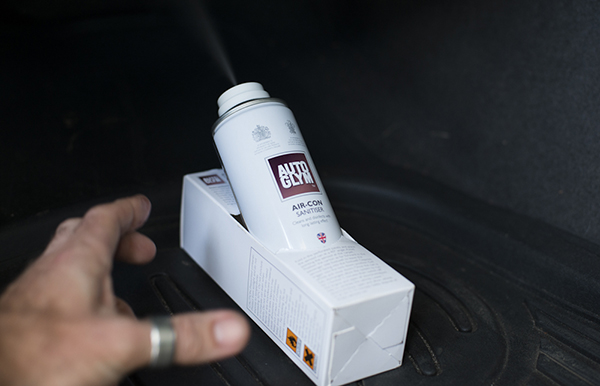 Finally, the last part of the puzzle is to treat your car with Autoglym's Air-Con Cleaner. This treatment will help overcome bad odours that have built up over time. The simple lock and leave application will clean the entire air-conditioning system in less than twenty minutes. Repeat this process every six months or after long periods of inactivity.
Follow us
Autoglym Australia Facebook Page
Autoglym Australia YouTube Channel
We are here to help you
If you require car care advice or you're unsure on which Autoglym product to use for a specific task, please leave a comment below or head to Autoglym Australia for more information.